Near the 40 militants, the command post and communications center of the IG group (banned in the Russian Federation) were destroyed as a result of the air strikes of the Russian HQs, reports
RIA News
message of the Ministry of Defense of the Russian Federation.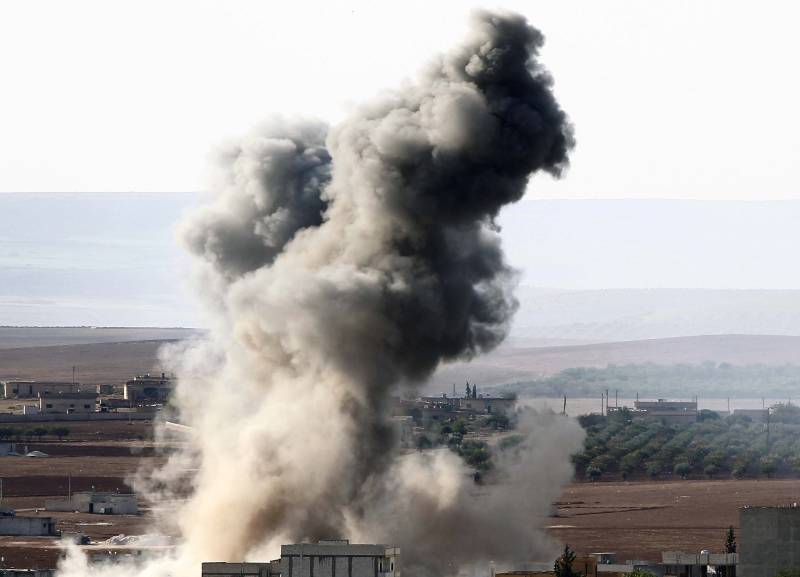 According to the press service of the Ministry, "On September 5, information was received about holding a meeting of terrorist commanders' commanders in one of the disguised IG command posts in the vicinity of Deir ez-Zor. The terrorists planned to discuss the current situation, as well as to develop urgent measures in connection with the rapid onset of the Syrian troops.
After confirming the information received and conducting additional reconnaissance of the target from the Khmeimim airbase, two Su-34 and Su-35 aircraft of the Russian Aerospace Forces were raised, which inflicted a pinpoint
aviation
hit with concrete bombs. The airstrike destroyed an underground terrorist command post, a communications center and about 40 ISIS fighters.
says release.
Among the militants killed was the "Minister of War" IG Gulmurod Khalimov. Along with him, 3 influential field commanders were eliminated. One of them is Al-Shimali, who was in charge of finances and the transfer of recruits recruited to IG training bases.