Russian military police have deployed observation posts in the Afrin district in the north of Aleppo province and ensure compliance with the ceasefire regime in the deconflict zone, reports
RIA News
.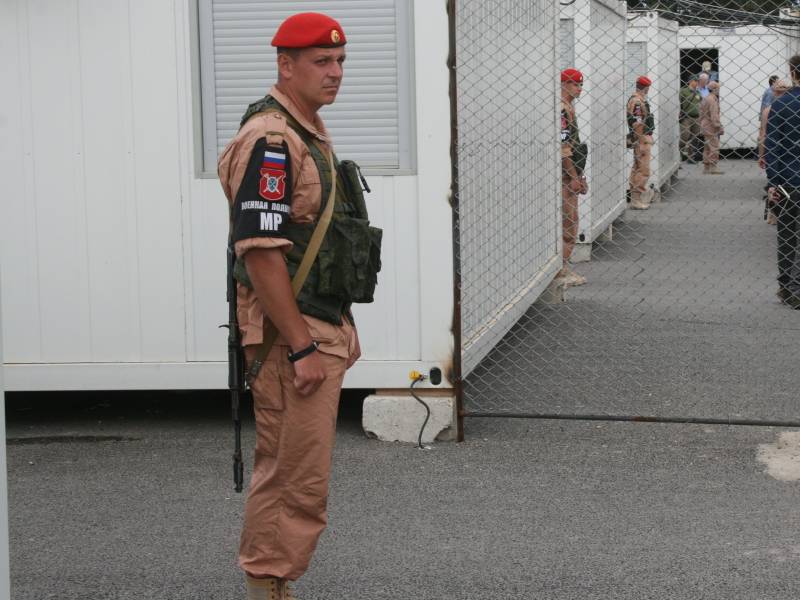 Earlier it was reported that thanks to the efforts of the Russian Center for Conciliation in the SAR, more than 50 families had left their homes several years ago due to the conflict in the cantona (district) settlements. In late August, a national reconciliation committee was set up in Afrin Canton, which included representatives of local governments, the opposition and the Russian center.
Servicemen of the station monitor compliance with the cessation of hostilities. The observation is in the direction of the line of contact with the enemy. At the moment, our servicemen are the guarantors of the reconciliation process going on here (in the Afrin area) ... Over the past days (we recorded) about three to five families returning, which, as they say, believe us and go home. With the arrival of the Russian military police (in the area), people believed that the peace process was continuing,
said Lieutenant Colonel of the Military Police Georgy Petrunin.
According to him, only "for the last day, about five cars loaded with things passed through the joint Russian-Syrian checkpoint in this area."
Locals greet us kindly, some even try to feed them - they bring flat cakes. We have a relationship with the civilian population, people are not afraid of us, believe us,
Petrunin added.
Peaceful resident Mahmoud Omar, who returned with his family to Afrin:
We were forced to leave the area because of the terrorists, we had to wander for a long time - four years. I used to work in agriculture, but the terrorists took our houses, land, took everything from us. Now with the liberation of these territories from terrorists and the arrival of the Russian military police, it has become safe here. We hope that in the future it will be even better. We settled in this house, but this is not our house, it was free, and the local authorities provided it to us.
The man added that the terrorists tortured him and beat many others. He lost a finger, but remained alive.
They beat me a lot, beat me on the legs, I lost a finger. A lot of people were tortured, everyone who fell into the hands of militants. Tortured just like that, tortured because we live on our land and want to live and work in our own way,
said Omar.