On Thursday, 7 September at the EU summit in Tallinn, the French and German Defense Ministers Florence Parley and Ursula von der Lyayen expressed concern about the upcoming large-scale military exercises "West-2017", organized by Russia, writes the French edition of Ouest-France. Translation provided
InoTV
According to Ouest-France, in Paris's opinion, Moscow's maneuvers are part of its "strategy of intimidation".
Undoubtedly, we see a demonstration of the capabilities and power of the Russians ... For those who doubt this ... you only need to look at the number of forces involved in the exercises "West": more than one hundred thousand people
- this is how Ursula von der Lyayen described the teachings during her joint performance with the French colleague Florence Parley.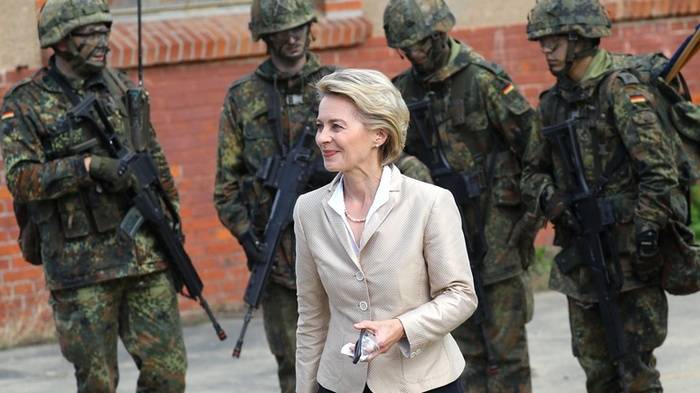 The head of the German Defense Ministry drew attention to the fact that in the exercises "West" will take part
"More than a hundred thousand"
person. Thus, "for the first time, an influential NATO country undertakes an estimate of the number of participants - until now, the numbers have called the Baltic countries, which, because of their difficult
stories
relations with neighboring Russia are sometimes considered alarmist ", comments on the resource.
For its part, Moscow claims that 14 20 Russian and Belarusian soldiers will take part in the exercises that will be held from 12 to 700 in September in Belarus and Kaliningrad, Ouest-France notes.
In such conditions, it is especially important that we confirm our presence in the face of this demonstration (force. - InoTV), which is being carried out by the Russians and which is also a strategy of intimidation, it is impossible to hide from this
- emphasized Florence Parley.
She recalled that lately, NATO has increased its military presence in the Baltic States and Eastern European countries, which should show "any potential aggressor that the territory of the Baltic countries and Poland is protected by the guarantees of the alliance."