Official Kiev is preparing to declare checkpoints (CAT) Armyansk and Chongar in the north of the Crimean Peninsula humanitarian corridors, State Duma deputy from Crimea Dmitry Belik said on Thursday.
Under the guise of approving the new doctrine of "Defense of the country", it is planned to introduce additional measures of control and restrictions in the work of these checkpoints.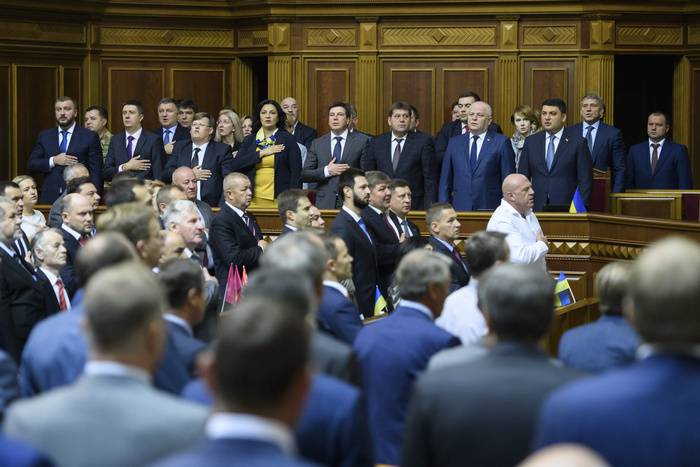 RIA News
cites the statement of the deputy:
This will allow official Kiev to declare checkpoints on the border with Crimea humanitarian corridors, which would mean moving people in one direction only, that is, from the Crimea while simultaneously deploying filtration camps on Ukrainian territory and, of course, banning its own citizens from entering the "humanitarian disaster zone" Thus, Ukraine, by creating refugee tent camps on its territory, will require additional funds from Western sponsors as a country that hosts refugees. conductive to Ukraine, may prohibit the return of the peninsula.
According to the parliamentarian, the Ukrainian elites have already begun an information campaign to prepare public opinion for the imminent closure or change of the status of the checkpoint Armyansk and Chongar.
The operating Russian checkpoints in the Crimea are unacceptable for the Ukrainian authorities, since in the conflict between the two powers, in the opinion of Kiev, there can only be humanitarian corridors and exits from the environment
- said Belik.
Earlier, President of Ukraine Poroshenko acknowledged that Kiev will not be able to take the Crimea by force.
Is it possible to expect to repel the Crimea from Russia by force? Realistic - no. Will she leave from there herself? Unfortunately not. But we can create conditions with you when the Crimea becomes an unbearable burden for Russia ... We must create all the conditions for it to bake
- Poroshenko said during the annual appeal to parliament.