The French Ministry of Defense decided to modify several purchased in the USA into drums
drones
MQ-9 "Reaper", which are currently used only for reconnaissance purposes to counter the IS group (banned in the Russian Federation), reports
TSAMTO
.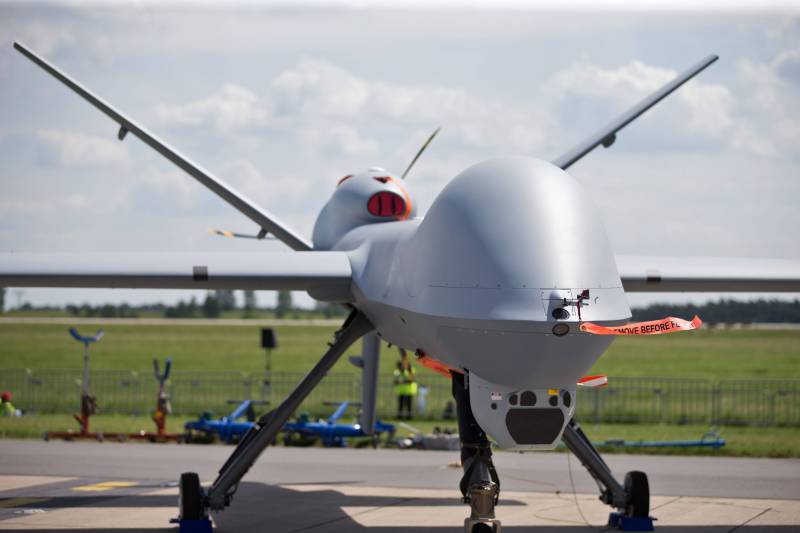 Initially, 6 UAVs will be converted into combat, most of which are located in Africa.
The Defense Ministry did not disclose the timing of the project and the type of weapons that are planned to be purchased for the UAV.
Speaking at the University of Toulon, French Defense Minister Florence Parley stressed that "the drone drone will be used in combat conditions, taking into account the norms of national legislation and international law."
She noted that "the use of armed UAVs will provide the French Armed Forces with the opportunity to independently monitor and strike at militants," while "fighters and helicopters can be used to perform other tasks."
It is reported that in the future France, Germany, Italy and Spain intend to develop a European drone drone.
France for a long time refused to use drone UAVs. However, a few months ago, the French Senate released a report that concluded that "unmanned
aviation
it is currently one of the main instruments of the fight against terrorism abroad. " The report noted that a significant number of countries are already using strike UAVs, "including the United States, Israel, Britain, Italy, Saudi Arabia, the United Arab Emirates, Iraq, Iran, Pakistan and Turkey."