The F / A-18 fighter-bomber, created almost forty years ago, celebrated a kind of anniversary. 6 September, Boeing Corporation announced the achievement of an important stage in the program F / A-18 - the total raid of all aircraft in 10 million hours.
Just a few hours apart, Boeing Corporation (aircraft manufacturer) and command
aviation
The U.S. Navy has published congratulatory posts on the social network Twitter. According to the manufacturer, who confirmed the military command, the F / A-18 Hornet fighter-bombers and its deeply modernized version of the F / A-18 Super Hornet spent 10 million hours in the sky.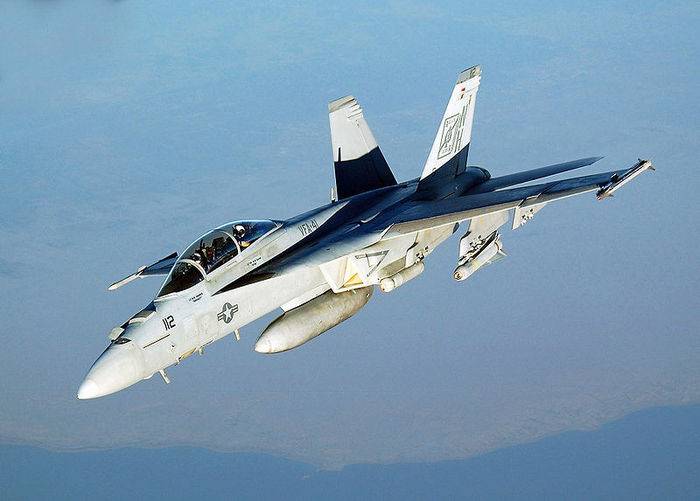 The first flight of the F / A-18 Hornet took place on November 18 1978 of the year, and its mass production started in the 1983 year. In total, during production, which continues to this day (Boeing Corporation has orders for several years to come), the 2000 "Hornets" of all modifications have already been assembled, including Super Hornet and Growler. Thus, on average, each of the machines flew 5000 hours.
The Boeing F / A-18 Hornet and its more modern version of the F / A-18E / F Super Hornet are in service with the US Navy since 1983, and will soon have to "give way" to the new F-35C Lightning II carrier-based fighter. However, the program to create fighters of the fifth generation behind the original schedule for several years, which allowed the corporation Boeing not only to extend the program F / A-18E / F Super Hornet, but also to develop its new modification, reports
"Warspot"
.