The US State Department called the false statements by the Russian government about conducting searches and causing damage to the Russian Consulate General in San Francisco, which was closed by order of the American authorities, reports
RIA News
.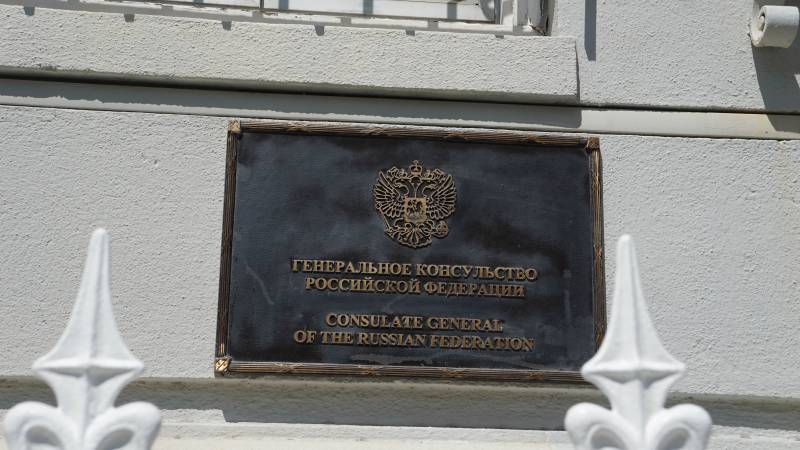 Earlier, the representative of the Ministry of Foreign Affairs of the Russian Federation, Maria Zakharova, said that the American representatives at the consulate in San Francisco "are doing incomprehensible work, they are sawing and planing something, as we understand, causing serious damage to the historic interior as well."
The accusations by the Russian government, including that US officials searched or damaged the consulate general in San Francisco or any other buildings, are false,
said the representative of the State Department.
As we reported earlier to the Russian government, we will allow the Russians, who live in apartments at the consulate, to stay until October 1, so that they have time to pack their things. This requires us to physically restrict access to non-residential parts of the consulate building,
he noted.
This week we brought in external contract workers to build a partition between the office space and the residential area of ​​the building and ensure the safety of offices and outbuildings on the roof of the consulate. The State Department informed the Russian government about the need for this construction work before they began, and invited Russian officials to monitor the work being done. This work is now complete,
told the representative of the department.
However, he confirmed that admission to the building is still made by the decision of the State Department. According to him, the US Department "supports the building in accordance with the Vienna Convention, US laws and bilateral agreements."
The Russian Foreign Ministry does not agree with this and states that the US actions grossly violate "fundamental international legal norms, including those recorded in the Vienna Convention on Diplomatic Relations 1961 of the Year, the Vienna Convention on Consular Relations 1963 of the Year, the bilateral Consular Convention 1964 of the Year."