Militants of the Taliban terrorist group (* banned in the Russian Federation) claimed responsibility for the terrorist attack at the gates of the Bagram military base in Afghanistan. A suicide bomber drove a motorcycle to a check point of the largest American base in this country, after which an explosive device was activated. According to recent reports, several people were injured. There are wounded, not only among the US, but also among the Georgian troops, who were based on the US Armed Forces.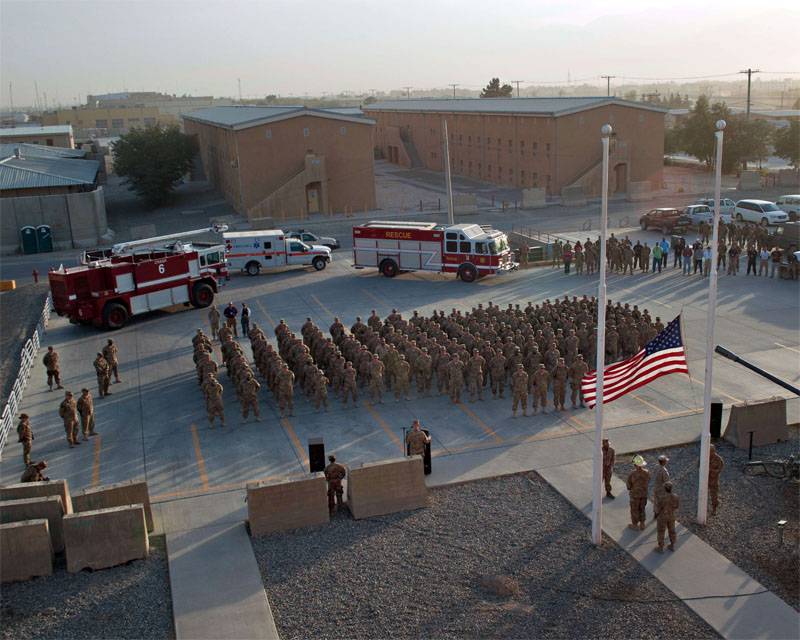 The Georgian military department confirms information about the injured Georgian military. From the message:
Senior Lieutenant Iveri Buadze received the greatest damage to his health. An operation was performed in a hospital on the territory of the air base. His condition is currently assessed as serious.
According to some information, it was the Georgian military personnel who were on duty at the checkpoint of the Bagram base at the moment when the suicide bomber blew himself up at the gate.
The Taliban claim that as a result of the terrorist attack, "about 20 enemy soldiers were killed and wounded." The leader of the Taliban of Afghanistan Zabiulla Mujahid said that the attack is revenge for abusive behavior against Afghan Muslims.
For reference: only last month in Afghanistan no less than 12 of terrorist acts were carried out, the victims of which were both siloviki and civilians.