The US military has begun to transport four additional THAAD missile defense systems from the US Air Force Base in Osan to the agreed location in Sondju County, the news agency Renhap reports.
About ten vehicles left the base on 00.32 on Thursday (18.32 on Wednesday Moscow time). In case of emergency, the convoy is escorted by local police officers.
- said in a statement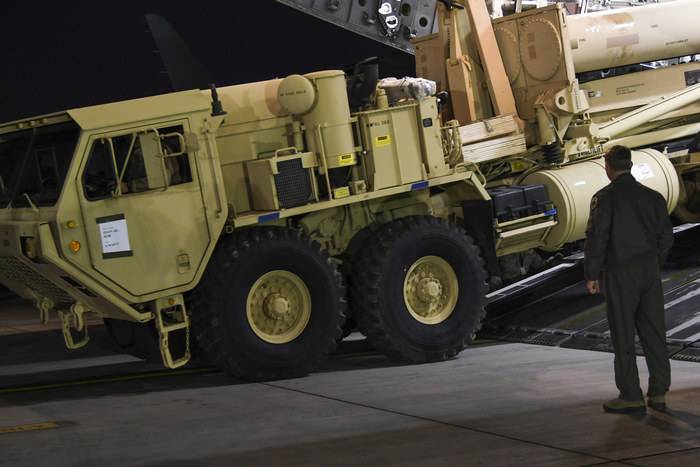 On Wednesday, Seoul announced the deployment of four additional launchers of the US THAAD missile defense system in South Korea against the background of the DPRK nuclear test last weekend. The missile defense system launchers will be deployed by US forces in South Korea on Thursday at a new base in Sondju, 300 kilometers south of Seoul.
At the same time, there are reports of protests that have begun. So residents of the South Korean province of Kensan-pukto came to the rally against the deployment of American THAAD systems in the country, the manifestation turned into clashes with the police.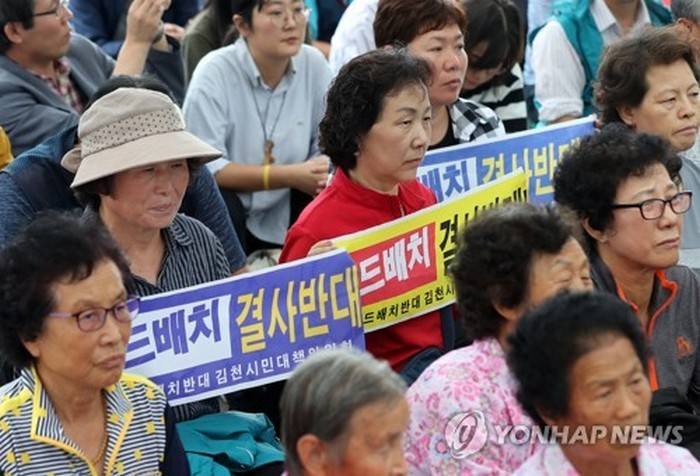 Around 400, residents of one of the villages of Sonju county, where additional complexes are planned to be deployed, took to the street opposite the local administration building. The police tried to push the protesters from the administrative building, but the protesters tried to rush inside, a struggle ensued. According to preliminary data, there are victims, their status is not specified, transfers
RIA News
.