The central management of US operations sent a written appeal to the leaders of the armed gangs, called the armed opposition. The letter calls for the militants to leave their positions in the south-east of Syria - in the region of the Syrian-Jordanian border. This is reported by the Turkish News Agency.
Anadolu
.
Such a call is connected with the fact that in the area of ​​the Jordanian border a de-escalation zone is being created, in the formation of which the Americans themselves take an active part.
From the statement of one of the leaders of the armed opposition (his name is Said Seif):
Representatives of Shiite detachments attempted to seize the territories liberated from ISIS (* prohibited in the Russian Federation). The international coalition tried to prevent this. Coalition planes inflicted three air strikes on Shiite militias. But all these attacks were aimed only at defending the Tanif area, where the US and Norwegian military is stationed. In the desert region, the opposition did not provide support.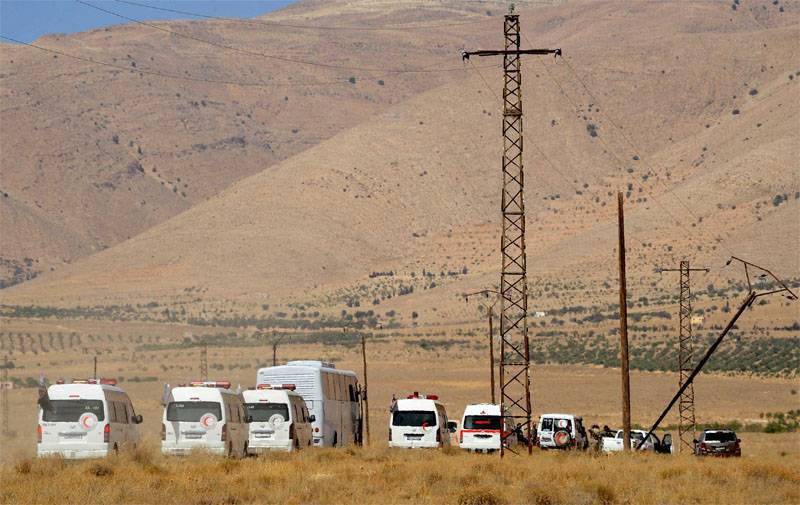 From this message it becomes clear that the Norwegian servicemen are also operating in the conflict area.
Said Seif:
The Pentagon guaranteed us the protection of the Rakban refugee camp near Tanif, where there are 5 thousands of Syrians who fled from the Assad regime and ISIS (*).
In total, the groups that received "letters of happiness" from the US military, there are about 1,6 thousands of people. About exactly where they will depart from their positions, not reported.