The Ukrainian Ministry of Defense is spreading a message stating that an updated winter outfit is being introduced for the Armed Forces of Ukraine military personnel. The report says that the wishes of the Ukrainian military personnel were taken into account, after which the specialists began to create a new set. The first copies of uniforms were tested in the spring of this year.
Colonel Dmitry Kuznetsov, deputy head of the central department for the logistics support of the rear of the Armed Forces of Ukraine, reports that the uniforms have been "partially improved". Stated that winter jackets are now available with new insulation, fleece gloves with suede handhelds are introduced. Two sets of warm linen are introduced for cold weather.
From the report:
Separately, three pairs of army boots with soles with improved slip resistance will be introduced.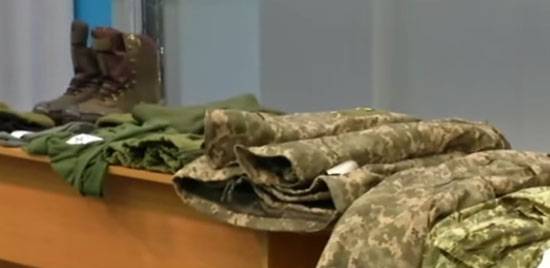 The liners were introduced, which were called "a replacement for the Soviet model."