The US Department of State, which has no relation to Russia's private property in the United States, announced that the "inspection" of Russia's diplomatic real estate was carried out in accordance with the law. At the same time, it was announced that employees of the Federal Bureau of Investigation (FBI) did not participate in actual searches. In that case, who did the "inspection"? And spent on what grounds?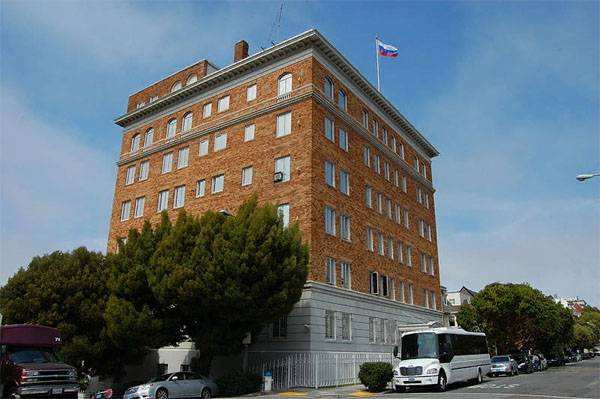 RIA News
cites a statement by an employee of the US Foreign Service:
The accusations by the Russian government that US officials broke down the door of the property or that the FBI searched the premises is not true. Over the weekend, Russian embassy staff were invited to join State Department officials and walk through three buildings in San Francisco, New York, and Washington, which the United States demanded that the Russian government close. This tour did not take place when these buildings were still considered premises of the embassy or consulate. These inspections were carried out to ensure the safety and security of buildings and to confirm that the Russian government vacated the premises. The United States fully complies with the Vienna Convention, US laws and bilateral agreements in these actions, as well as in its demands for Russia to close these diplomatic and consular premises.
Apparently, the employee who tried to break the ceiling in the building of the Russian consulate also did not violate the law ... Here is the law in the USA: hacks and searches are called "inspections", and a raider seizure of property of another state is not considered a crime.
Recall that Russia will sue the US court to establish the "legality" of the weaning of property by the American authorities.