Russian Foreign Minister Sergei Lavrov, in a telephone conversation with US Secretary of State Rex Tillerson, called the seizure by the US authorities of Russian diplomatic property a gross violation of international legal norms, Moscow is ready to go to court in this connection, the report says
Online
Ministry of Foreign Affairs of the Russian Federation.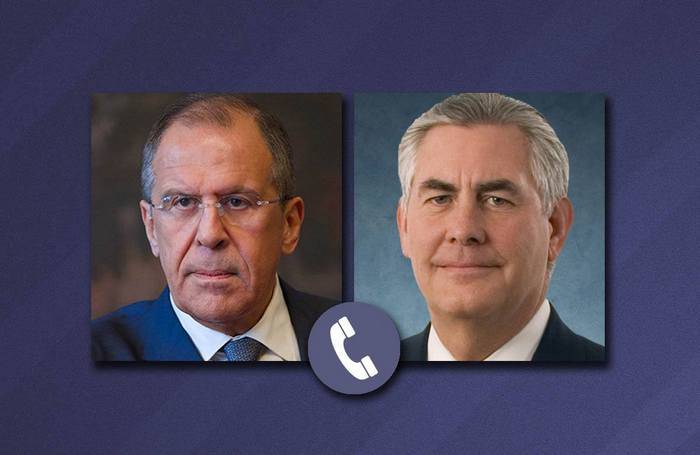 When discussing the situation in bilateral relations, Sergey Lavrov pointed out that the seizure of Russian diplomatic property by the US authorities in the United States is a gross violation of international legal norms. The Minister drew the attention of the Secretary of State to the statement by Russian President Vladimir Putin at a press conference following the BRICS summit in Xiamen about the intention of our country to use judicial procedures in relation to the unlawful actions of Washington
- said in a statement
Earlier, the Russian leader said that he would instruct the Foreign Ministry to file a lawsuit in a US court because of the situation with Russian diplomatic property in the United States.
The Russian consulate general in San Francisco, as well as the trade missions in Washington and New York, were handed over to the American side on Saturday at the request of the State Department. At the same time, the Russian side claims that illegal searches were conducted in the buildings with the participation of FBI agents. The United States previously closed access to two residential complexes - the so-called suburban "dachas" of Russia's permanent mission in New York and the Russian embassy in Washington, which are also Russian diplomatic property.