Today
Ministry of Defence
reports that Syrian government forces were able to unlock Deir ez-Zor. For more than three years, the city was in the blockade of ISIS terrorists (* banned in the Russian Federation). People were not able to receive sufficient food, fresh water, and medicines. Deliveries were made from the air - special containers were dropped from Russian transport aircraft.
The report says that the Syrian troops launched an offensive at Deir-ez-Zor after attacking the positions of terrorists from the Russian Navy frigate Admiral Essen. In addition, in the air in the province of Deir-ez-Zor militants operated aircraft of the Russian Federation Air Force. From the message of the main defense department:
Using the results of a Russian strike
aviation
and cruise missiles, detachments of the Syrian government troops under the command of General Hassan Sukhel with a swift attack broke through the defense of ISIS terrorists (*) and unleashed the city of Deir ez-Zor. The terrorists tried to stop the breakthrough of the Syrian troops, massively using suicide bombers on armored cars. The assault troops of Syrian government forces destroyed over 50 so-called jihad mobiles.
Now an operation is underway to completely remove the remnants of the igil ring and to destroy the group at Deir-ez-Zor.
In the State Duma of the Russian Federation, commenting on today's success in Syria, they said that before the end of the great war in the SAR there was not much time left.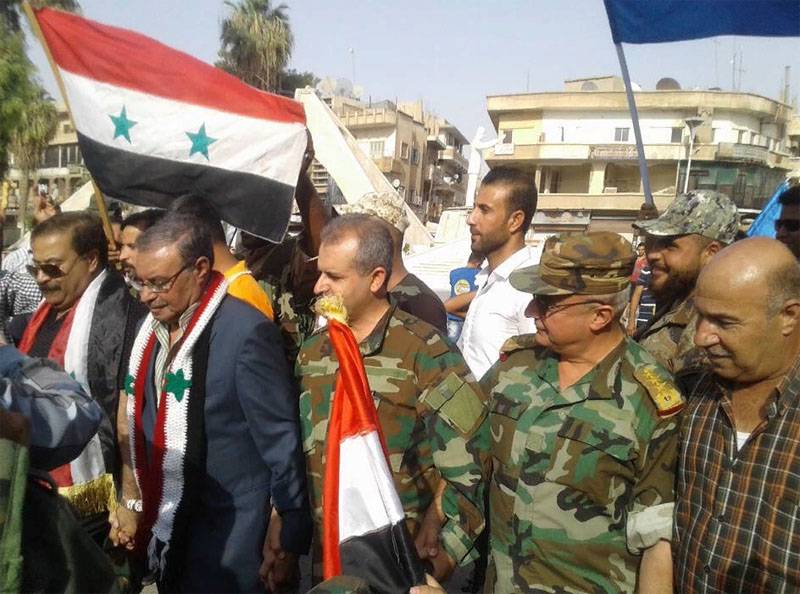 Video of the launch of Caliber missiles from the frigate Admiral Essen: