Polish Defense Minister Anthony Maciesewicz spoke about plans to improve the military component of Poland to 2030. According to Matzerevich, Warsaw plans to spend more than 10 billion dollars of budget funds annually for the development of the "defense component" for this period. In total, it is planned to spend more than half a trillion zlotys - about 155 billion US dollars.
A statement by Matzerevich, who spoke at the opening of the military salon in the city of Kielce, publishes
RIA News
:
Poland wants peace, knows what war is, and does not want war. Therefore, the Polish government is making so much effort to develop the military industry and create a strong, well-armed army.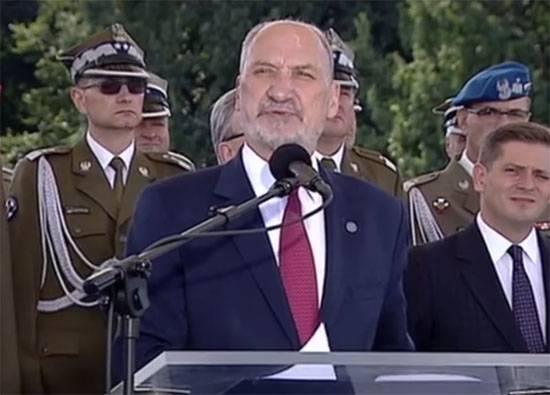 On such a background in the Polish version of the magazine
Newsweek
there is a material under the heading: "Is Matserevich a Russian Agent?"
The material is based on the publication of the journalist of the Gazeta Wyborcza newspaper, Tomasz Piantek, in which he talks about a large number of Matserevich's contacts with the "people of the Kremlin". The material states that it is precisely the ties of the Polish elites (among the representatives of the ruling party) with Moscow that it is possible to explain that Poland isolates itself in the European Union, spoils relations with Germany, refuses to comply with the directives of Brussels, which contract
It is noteworthy that the local prosecutor's office immediately became interested in a Polish journalist.