The artillery units of the 58 Army General, stationed in the North Caucasus, have begun to conduct field exits to the Tarsky, Gvardeets, Dzartsemi, Sernovodsky, Kapustin Yar and Dalniy ranges, reports
press office
Southern District.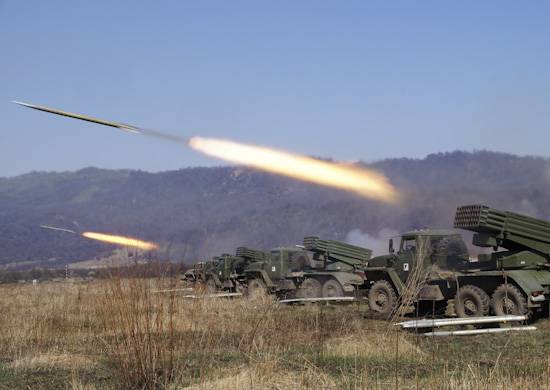 During training activities, servicemen will practice practical shooting skills from the Akatsiya, Gvozdika, Msta-S and Msta-B self-propelled howitzers, Tornado-G and Uragan rocket launchers, and anti-tank missile systems. Sturm-S ", as well as from mortars" Tray "and" Sani ",
says release.
It is reported that "unmanned aerial vehicle complexes (UAVs) will be actively used to adjust the fire of artillery units; the defeat of targets that imitate military equipment and the manpower of the enemy will be carried out according to new standards, according to which the search time for targets is reduced due to the use of UAVs. "
The use of UAVs in the implementation of practical shooting will allow gunners to accurately determine the coordinates and nature of targets, as well as to promptly adjust for firing, depending on weather conditions.
"At the final stage of the field exit, battery, divisional and brigade tactical exercises with live firing will take place, during which combat skills and readiness of artillery crews to perform the tasks of fire destruction of objects and manpower of a conditional enemy will be tested," the district added.
In total, the events involved more than 2,5 thousand soldiers and about 500 units of rocket and artillery weapons and military equipment.