The newest small missile ship (MRK) of the Black Sea
fleet
Vyshny Volochek, which recently completed the transition by inland waterway from Zelenodolsk to Novorossiysk, first went to sea as part of factory sea trials, reports
press office
Southern Military District.
On the ship, the process of installation of equipment and structures, taken for a period of towing along river beds, has been fully completed. The crew of the Vyshny Volochk and plant specialists will test the reliability of the systems and mechanisms of interregional communications in various operating modes in the combat training grounds.
- said the head of the department of information support of the Black Sea Fleet Vyacheslav Trukhachev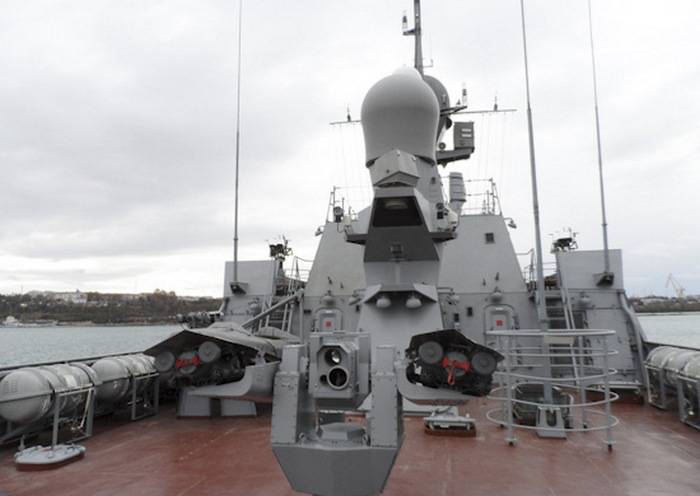 To ensure the actions of the ship at sea, auxiliary fleet vessels from the Novorossiysk Naval Base and naval aircraft are involved
aviation
BSF.
Small rocket ships of the 21631 project developed by Zelenodolsk Design Bureau OJSC are multipurpose ships equipped with modern artillery, rocket, anti-sabotage, anti-aircraft and radio-technical weapons. "Vyshny Volochyok" is the sixth ship of the modernized series "Buyan-M", which have an increased displacement and are equipped with the latest high-precision rocket
weapons
long-range - a universal rocket complex "Caliber-NK", designed to destroy marine and coastal targets.