Kurgan manufacturers presented at the Army-2017 forum held in the Moscow Region a modification of the BMP-3 armed with supersonic Ataka missiles, reports
Messenger of Mordovia
.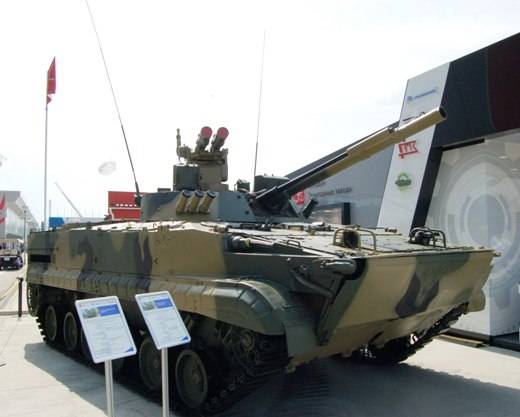 As the agency notes, until recently the most advanced guided armament of the BMP-3 was the 9М117М1 "Arkan" missile, the destruction range of which is from 100 to 5500 m, and the armor penetration reaches 750 mm behind dynamic protection.
"At the same time, the multilayer armor of the main combat
tanks
The world is constantly improving, and to defeat them, more powerful missiles are needed. However, the radical modernization of ATGMs is significantly limited by the fact that they are launched through the barrel of a 100-mm BMP gun and are in the combat compartment, "the material says.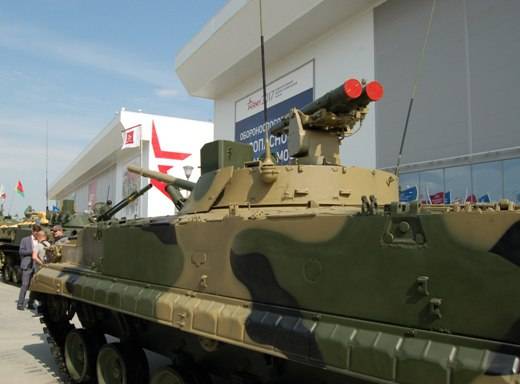 In this regard, the need has become obvious to equip the armored vehicle with larger ones and, accordingly, with improved ATGM characteristics. Thus, two supersonic "Attack" missiles appeared on the armored vehicle, mounted on a rotating launcher.
According to the agency, today, modifications of this missile are already flying 8 km and piercing 950-mm armor.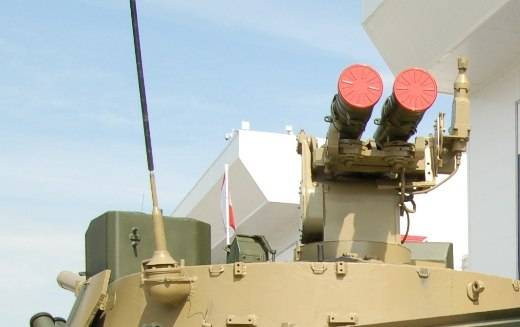 For confident guidance of rockets, more advanced sights with night thermal imaging channels are installed.
currently ATGM "Attack" is the main
weapons
Mi-24, Mi-28 and Mi-35 attack helicopters, the missile is also used on the newly purchased Terminator BMPT.