The President of Russia, being at the BRICS summit in China, said that he supported the idea of ​​sending a peacekeeping mission to the Donbass to ensure the safety of the work of another mission - the OSCE SMM. At the same time, Vladimir Putin stressed that such an issue should be resolved after the separation of the conflicting parties, the withdrawal of military equipment and the establishment of direct contact between Kiev on the one hand and LDNR on the other.
In addition, Vladimir Putin instructed the Foreign Ministry to submit to the UN Security Council a resolution that would ensure the security of the OSCE mission if the parties to the conflict fulfill the conditions mentioned above.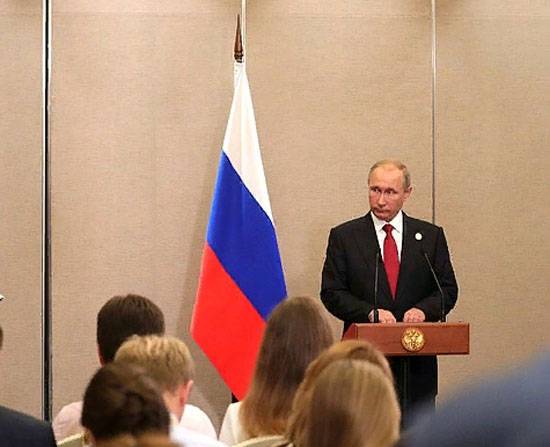 In Kiev itself, such a statement by the Russian president was criticized, accusing Vladimir Putin of allegedly "intercepting the initiative to introduce a peacekeeping contingent in the Donbass".
This statement was made by the Ukrainian permanent representative to the Council of Europe, Dmitry Kuleba. In the microblog Twitter Kuleba recorded the following character:
The author of the initiative about peacekeepers is Petro Poroshenko. Then they said it was unreal. Now Putin is trying to seize the initiative. Everything is real.
Well, if everything is real, start withdrawing the troops and sit down at the negotiating table with Alexander Zakharchenko and Igor Plotnitsky. Nothing too complicated ...