The commander of the troops of the Western coalition, American General Stephen Townsend, proposed to evacuate women and children from an IG (banned in the Russian Federation) column stuck in Syria, reports
RIA News
.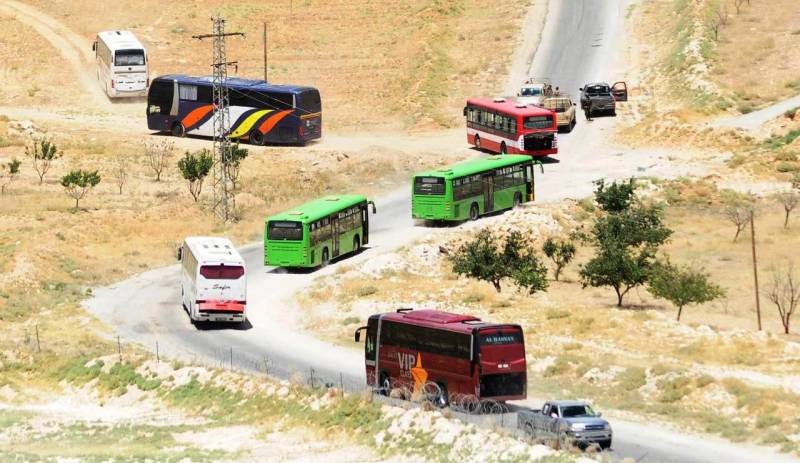 He noted that while the Syrian authorities have not given consent to the evacuation.
The coalition leaders offered the Russians a certain sequence of actions, giving the Syrian regime the opportunity to bring women out of this situation,
declared townsend.
The Syrian regime makes women and children suffer in the desert, this situation depends entirely on them,
added on.
The US military are communicating with the Russians, but in principle do not want to talk with the Syrian government.
According to the general, IG fighters and their families "are already in the seventh day in a convoy of buses, which are now stuck in the Syrian desert east of Sukhne." He noted that coalition forces do not hinder the delivery of food and water to women and children.
The coalition will continue its actions against the IS, where we can do this without harming civilians,
noted Townsend.
We are talking about the militants, which are derived from the area of ​​West Kalamun on the border with Lebanon. With the consent of Damascus, the terrorists with their families are transported by bus to the eastern regions of Syria, which are currently still controlled by the IS.
However, the Western coalition said they would impede the movement of the convoy into the territory controlled by the terrorists and bombed the road and the bridge in order to prevent the militants from passing into Iraq.
At the same time, the coalition command reported that no strikes had been inflicted on the convoy, only individual equipment was destroyed, including the tank, as well as the IS militants who were trying to organize its advancement to the Syrian-Iraqi border.