A document has been submitted to the Lithuanian Parliament (Sejm) that deals with very specific security issues. Thus, the document presents the concept of protection against "the threat potentially emanating from nuclear power plants in the Belarusian Astravets". The authors of the document are representatives of the Lithuanian Ministry of Energy, declaring that the Belarusian NPP emanates "a direct danger to the Baltic region".
Informational portal
Delphi
reports that a spokesman for the company Litgrid Gabriele Kluseni said about the "opportunity to negotiate with neighboring countries about the refusal to purchase electricity generated in the Republic of Belarus." Apparently, this is the main "answer" from a country that has buried its own atomic energy.
The Lithuanian Ministry of Energy reports that the power system should be synchronized through other EU countries, in particular, through Poland. This, according to official Vilnius, should lead to independence from the "pressure from the east."
In general, in Lithuania they cannot really explain what exactly the security of the Baltic States is threatened by the Belarusian NPP, the first power unit of which will be completed in the 2019 year. From Vilnius, only indignant remarks are constantly being heard that the BNPP is "just 50 km from the Lithuanian capital", and that someone dictates something to Lithuania from the east.
Scheme of the power unit and the security system of the Project-2006 (BNPP):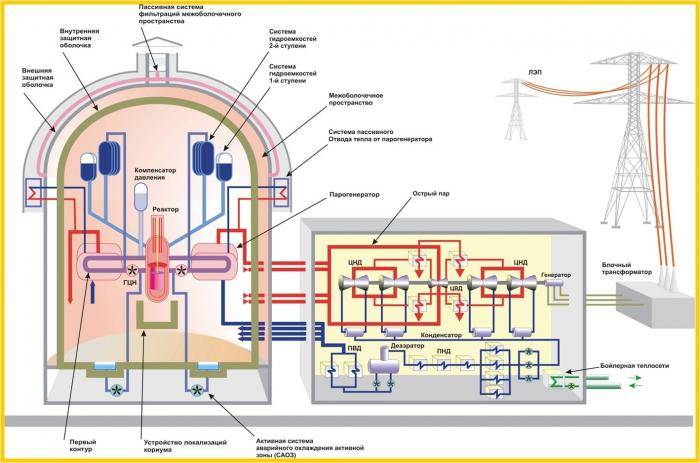 (a photo
press office
BAES)