In the Ukrainian segment of social networks appeared biting comments about the publication made by the State Border Service of the country. The publication of the SPSU contains information that the service "strengthened the border" in connection with the conduct of the joint Russian-Belarusian exercises "Zapad-2017".
From the message (style
GPSU
saved):
Since early September, the State Border Guard Service of Ukraine has strengthened security measures at all parts of the border. This is due to the conduct of the Russian-Belarusian exercises "West-2017", which will be held from 14 to 20 in September.
In particular, two-level command and staff exercises of the governing bodies and subdivisions of the state border guards started in the border department. They are conducted as part of the operational training of the General Staff of the Armed Forces of Ukraine. The exercises are also involved reserves of the border department.
Now there is a strengthening of all parts of the border without exception. Monitoring of the situation is carried out not only in the north, but also in the area of ​​the ATO, the western, southern, eastern sections and on the border with the occupied Crimea. The border guards cover up the directions of possible provocative actions and armed invasions in close cooperation with the Armed Forces of Ukraine, the National Guard and National Police. Such activities will continue at least until the end of the exercise "West-2017".
The irony in the comments of Ukrainian users is caused by the publication of a photo of the "amplification" of the Ukrainian border.
"Strengthening" on a number of sites is expressed in the replacement of rusty barbed wire with a new one: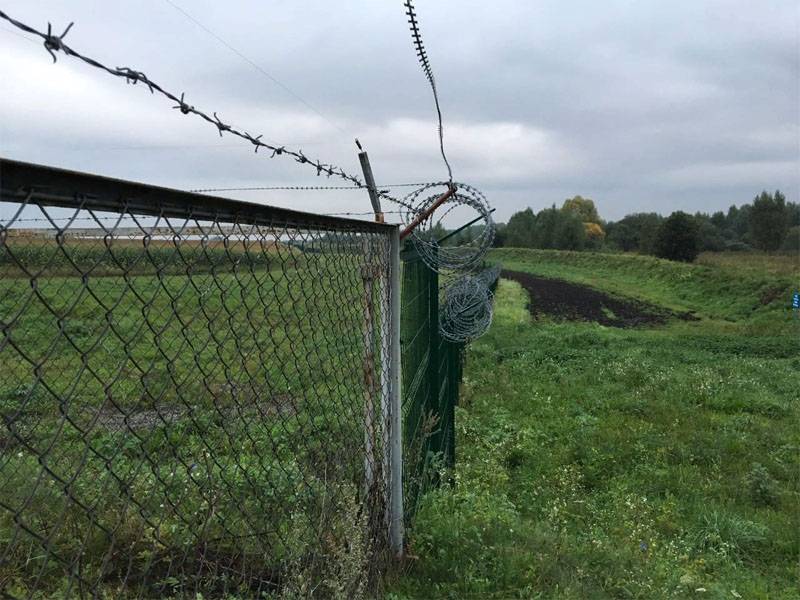 Also, anti-tank hedgehogs are set up at Ukrainian checkpoints as a reinforcement.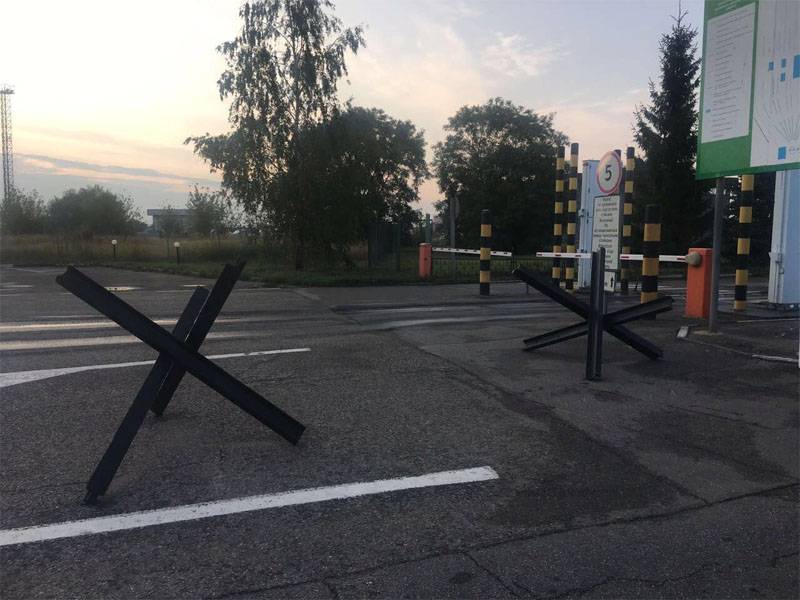 Apparently, the SPSU expects Russian and Belarusian
Tanks
they'll "go" through customs control points in order to comply with all border crossing procedures ...