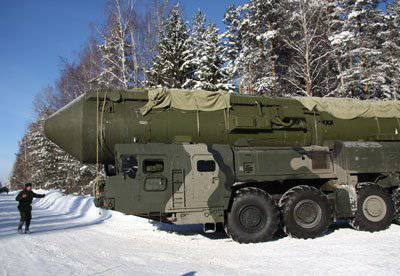 According to the website of the Ministry of Defense, military units and subunits of the Strategic Missile Forces, having completed the coordination in the composition of the preparation and launch teams and divisions, have begun the stage of control checks.
In March and April, command and staff exercises under the command of the commanders of the unions take place in the missile formations of Russia and tactical exercises with missile regiments under the guidance of the commanders of the formations take place.
Now the missile battalions and regiments of the Topol-M PGRK, Topol, Yars, located in the central regions, in the Urals and in Siberia, are working to carry out combat duty on combat patrol routes. For example, in Teykovsky missile compound. stationed in the Ivanovo region, during the exercise, the main emphasis was placed on testing the drug use of the Yars PGRK, as well as checking the technical condition of the units with a long stay in the field.
In the current year, combat duty is characterized by an increase in the time spent by military personnel on combat patrol routes.
In the winter, the Strategic Missile Forces planned more than a hundred training events. The main efforts in combat training are aimed at increasing the practical orientation of measures that will ensure the maintenance of combat training of drugs. Additionally introduced a new form of employment: a practical lesson to bring in combat readiness. Such classes are held every month in all formations and military units.