Lithuanian President Dalia Gribayskite in an interview with the Baltic edition
Delphi
commented on the Lithuanian-Russian relations and the increase in the military budget of Lithuania. During the interview, Grybauskaite recalled her first (as president) meeting with Vladimir Putin. Recall that Dalia Grybauskaite takes the presidency in the Republic of Lithuania since 2009.
According to Grybauskaite, Lithuania is ready for equal relations with all its neighbors, but Russia "immediately began to make demands." From the Delfi interview with the President of Lithuania:
From the very first meeting with Mr. Putin, I received a list of requirements that Lithuania should fulfill: not to build a nuclear power plant, cooperate with them, etc. It was not an offer to be friends or to cooperate - or you kneel down and fulfill, or you are the enemy. I could not accept such a relationship.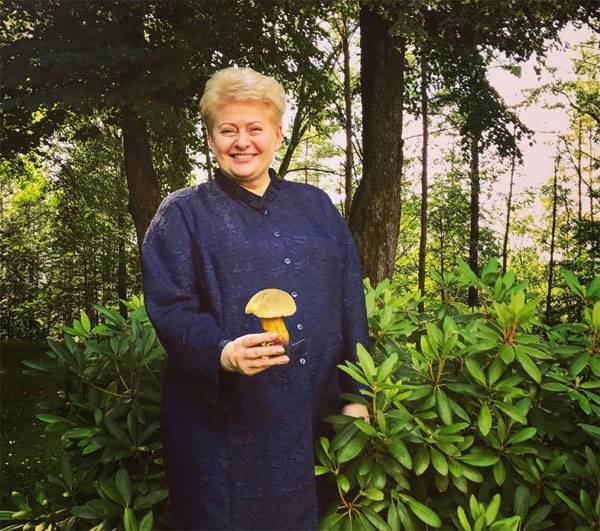 Grybauskaite asked why Lithuania, a member of NATO, is increasing its military budget to values ​​that significantly exceed the statutory requirements of the North Atlantic military bloc. Earlier, Lithuania did not reach the statutory 2%, then the republic's military budget rose to 2,36% of GDP, and now it is equal to 2,5% of GDP.
Grybauskaite answered this question like this:
The numbers here are not the most important. We are upgrading our troops from a very low level. It is necessary to be ready to defend - just to count on the fact that our partners will protect us is not enough.
Thus, it can be stated that the President of Lithuania no longer hopes (as it was several years ago) that in the event of a conflict, it is the NATO contingent that will protect the republic.