Deputy Foreign Minister Sergei Ryabkov commented on the deployment and expansion of the THAAD missile defense system near the Russian borders. He said that these actions by the United States could raise the question of Moscow's military response.
If all this happens at such an alarming rate, inevitably at some point, probably, the question will arise about our response in the military sense of the word, in creating some kind of counterbalances. I do not want to anticipate anything. But it's impossible to take things apart from the context.
- Ryabkov told reporters commenting on the deployment of THAAD in South Korea, reports
RIA News
He stressed that Moscow did not hide the negative attitude towards these plans, the implementation of which has now accelerated.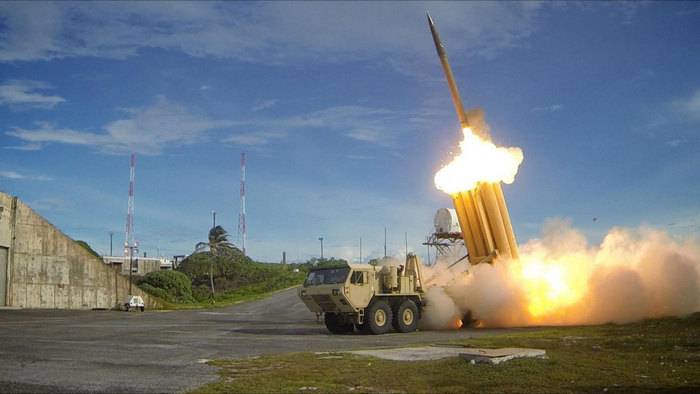 The systems of over-atmospheric interception of the head parts on the descending part of the trajectory, if I am allowed to translate the THAAD abbreviation into Russian, they are easily integrated into the missile defense systems of longer range, greater power, if you want. And all this becomes elements of an integrated American missile defense system.
- The diplomat added.
In July, the United States and South Korea agreed to deploy the THAAD system, which would, if necessary, intercept North Korean ballistic missiles. THAAD (Terminal High Altitude Area Defense) is designed for high-altitude over-atmospheric interception of missiles, allegedly, of short and medium range.
The deployment of THAAD is worrying China and Russia, because it threatens the strategic balance in the region. Japan, on the contrary, endorsed these plans, noting that the placement of THAAD would contribute to peace and stability.