LDPR Chairman Vladimir Zhirinovsky distinguished himself with another extravagant offer. He took the initiative to dismiss the current Russian Foreign Minister Sergei Lavrov. Recall that Sergei Lavrov, in the opinion of the Russians (polls show all the last years), is one of the most effective ministers in the office of Dmitry Medvedev.
According to the leader of the Russian Liberal Democrats, Sergei Lavrov is pursuing a too soft policy as head of the Russian foreign affairs agency.
RIA News
cites the statements of Vladimir Zhirinovsky:
International problems remain, and we believe we need a tougher line. Why would I start if I was president: I would start by changing the foreign minister. It is no longer suitable for (...) the situation. Today we need another person who will be better than him.
At the same time, Zhirinovsky did not voice the name of the person who, in his opinion, could become Minister of Foreign Affairs instead of Sergey Lavrov.
Vladimir Zhirinovsky's proposal should be viewed solely through the prism of his own words "if I were president".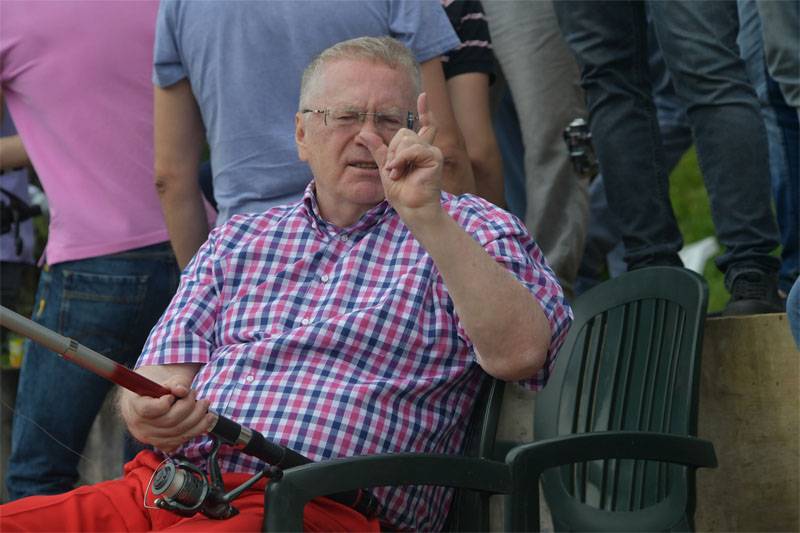 Recall that earlier Zhirinovsky proposed to postpone the beginning of the school year for a month. According to his logic, September is still warm, and the "resorts are empty."
Zhirinovsky:
Schoolchildren and their parents in September could still relax on the beaches of the Crimea, the Black Sea coast of the Caucasus.
Vladimir Volfovich, unfortunately, did not specify how much the number of tourists in the Russian resorts will decrease in July, if this month of summer is to be a training.