"Head of the Donetsk Civil-Military Administration" appointed by the President of Ukraine, Pavel Zhebrivsky, in an interview with Focus Magazine (Kiev), stated that the Ukrainian authorities are in fact divided over the issues of "reintegration of Donbass". According to Zhebrivsky, if Poroshenko is in favor of a "peaceful resolution of the issue", then the secretary of the National Security and Defense Council Turchinov supports only the force option. At the same time, Zhebrivsky complains that the North Atlantic military bloc does not and is not going to give Ukraine any guarantees in the Donbas.
From the statement of the Ukrainian official:
At one time, NATO gave guarantees to the Croats that the Serbian army would not enter the territory of the country. And the Croats quickly enough to liberate the territory seized by the bandits. If we had guarantees that Russia would not start bombing Ukraine, we would have said and acted differently. We must clearly understand that if we start a military operation today, we will be held accountable to the mothers and children of the hundreds of thousands who died. In addition, in this case we will have problems with international colleagues, who today are inclined to the option of solving the conflict in the framework of the Minsk agreements.
Zhebrivsky added that he personally is "ready to die for Ukraine," but "not ready to sacrifice thousands and thousands of other Ukrainian citizens."
The interviewer decided to clarify: "So it turns out that we (Ukraine) are still afraid of Putin?" To which the "head of the DVGA" stated that "we are not afraid of Putin, but we protect Ukrainians from genocide."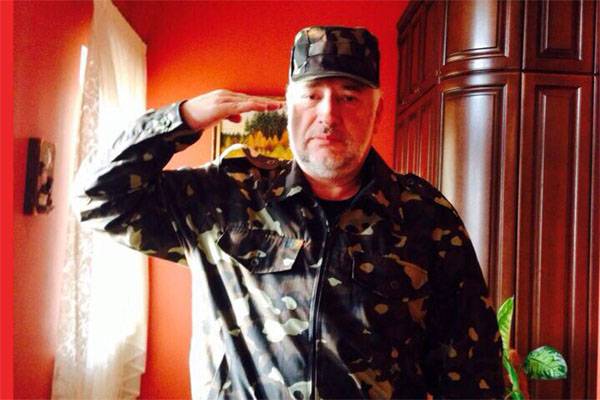 This is said by a person representing the state, which in a quarter-and-a-half century of "independence" itself actually carried out a complete genocide. The population of Ukraine since 1991 has been reduced by at least 24 percent!
And the statement that Poroshenko is a supporter of the "peaceful resolution of the conflict" raises questions. If Poroshenko is in favor of peace, then how to comment on his calls for the US to provide lethal
weapons
?