Today, the United States through the Department of State informed Russia that they are expecting the sale of Russian diplomatic property, which is located in respectable areas of San Francisco and Washington, in its favor, reports
TASS
a message from the representative of the Russian Foreign Ministry, Maria Zakharova.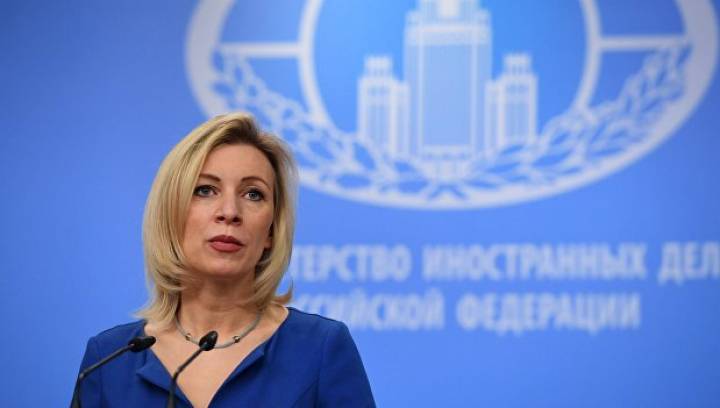 I will say a sensational thing now. It is impossible to believe in it. Officially, the Department of State did not let us understand, they directly told us that they expected us to sell these objects to the American state.
- said Zakharova.
They expect us to sell these objects to the American state. Today we will make a selection of photographs of these objects, so that it is clear what is at stake - these are not one-room apartments in the backyard. Downtown and Washington, and San Francisco. Objects associated with the so-called "dachas" - this is the most respectable places, so there was so interesting to hold events
- she added.
According to Zakharova, the American side also stated that Russia "cannot do anything" with its diplomatic property.
We are talking not just about property, but about property that is located in the territory of the state, which has always indicated its commitment to protecting private property.
- she said.
The representative of the Foreign Ministry stressed that the actions of the US administration with respect to the Russian diplomatic property is "an absolutely new word not only in diplomacy, but also in security matters."
Tomorrow, no one will give even a ruble on security, for example, diplomatic facilities of any other country, in any other state. The largest state that claims to be a world policeman is engaged in total lawlessness.
- she concluded.
When asked about Moscow's possible retaliatory measures, the diplomat replied that this is not a matter for today.
Of course, this is not a question of my competence and not of today.
- said Zakharova.
Earlier, the Russian Ministry issued a statement saying that on September 2, the US authorities seized the buildings of the Russian Consulate General in San Francisco and the Trade Mission in Washington, which are Russian-owned and have diplomatic immunity.