Presidential Aide Yury Ushakov called raider seizure of depriving the Russian diplomatic mission of the opportunity to use six objects in the United States, five of which have diplomatic immunity.
Now the Americans are taking property again, closing the consulate generals. That is, the five objects that were in our property, the Americans took. Five objects that have been awarded diplomatic immunity. Another point was taken away - the office of the trade mission in New York, which we rented. That is, six points were taken - five in our property and one rented. This is just a raider seizure of some kind. We will think how to respond
- said Ushakov, passes
TASS
.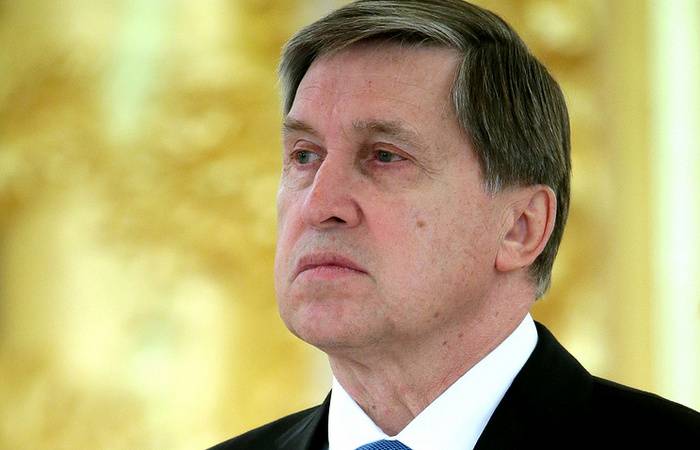 He clarified that on the eve of the United States limited the number of permitted entry points into the country and reduce the number of employees who are allowed to travel outside the 25-mile zone from the embassy in Washington.
That is, not only property was taken away, but also the activity of our embassy, ​​our diplomatic missions is impeded. We will think how to answer. On the one hand, of course, I don't want to enter the clinch at all, because someone has to be prudent and stop such a difficult state of our bilateral relations
- considers Ushakov.
The presidential aide expressed regret that Washington "continues to smash" relations with Moscow, without thinking about the consequences. He noted that such actions by the United States still further blunt bilateral relations. In addition, Ushakov notes that these actions are at odds with the statements at the highest level, which were made by the American representatives about their readiness to normalize cooperation.
Ushakov is also confident that the United States will quickly issue entry visas in cases where it is beneficial to Washington.
As far as I understand, when it is profitable, Americans will issue visas quickly enough. The fact that they close the trade mission, what is it? Willingness to develop trade and economic relations or what? This is not a signal to develop relationships, but a signal to finish them off.
said the presidential aide.