The Russian missile attack warning system provides protection against North Korean ballistic missiles, reports
RIA News
Statement by Sergey Boyev, Chairman of the Board of Directors of the Radio Engineering and Information Systems Concern (RTI).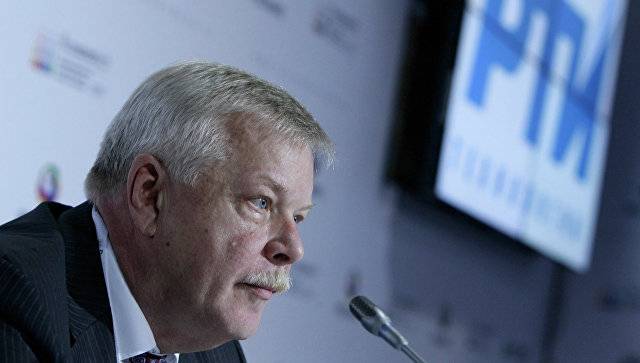 We do not need to be afraid of anyone. We need to seriously work to continually improve our early warning system (missile attack warning system), including in this area,
said Boev in an interview with the newspaper "Kommersant", answering the relevant question.
He noted that today there are more and more risks from the so-called "non-systemic aerospace attack", when new means of attack may appear.
They manifest themselves in unexpected places, from unexpected groupings. We have to work on this. And do not need to be afraid.
No one, concluded the head of the concern.
The RTI group of companies is engaged in the development of radio and space technologies, security systems, microelectronics, system integration, and defense state projects. The concern includes the 21 enterprise. Over the past 6-years, RTI has been in the top 100 of global defense enterprises according to The Defense News. This year, revenues from arms sales amounted to $ 565,9 million (86-i line in the ranking).