Russia calls "not in words, but in deeds" to begin the formation of a global anti-terrorist front on a generally recognized international legal basis, leads
RIA News
an article by Russian President Vladimir Putin, published on the eve of the BRICS summit.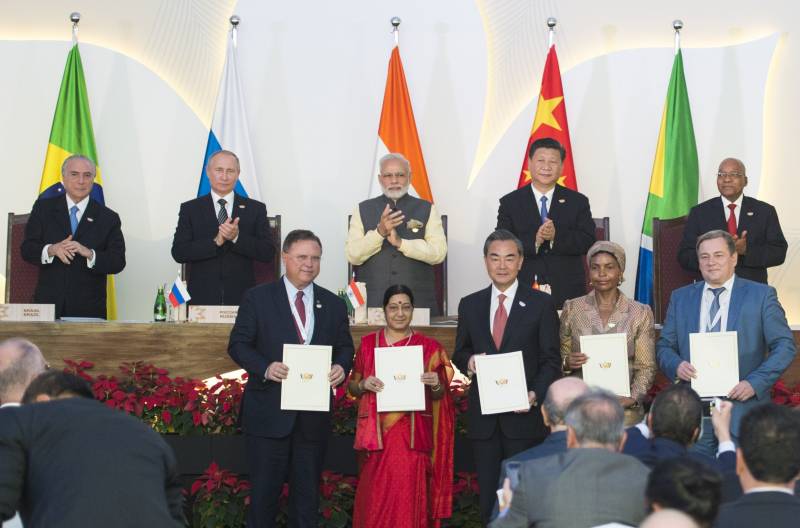 In his article, the president also noted that, thanks to the actions of the Russian Federation and other interested countries, prerequisites had recently been created for improving the situation in Syria.
The fight against terrorists in Syria, in other countries and regions should be continued. Russia calls, not in words, but in deed to proceed to the formation of a broad antiterrorist front on a generally recognized international legal basis with the UN playing a central role. And in this regard, we naturally appreciate the support and assistance of the BRICS partners,
he noted.
Putin also praised China's work as the BRICS chairman country this year, which, he said, made it possible to make serious progress "in all key areas of partnership - political, economic, humanitarian".
I should add that the "five" has noticeably strengthened its position in the world,
declared the president.