On the air of the American television channel FOX News, they wondered what the Japanese and South Koreans were asking from the very day when the North Korean rocket flew over Japan and fell uncontrollably (from the air defense-missile defense systems) into the ocean. On this occasion, argues military expert Ralph Peters - a retired US Army lieutenant colonel.
Peters' explanations looked more like excuses for the inaction of the missile defense system, which, when deployed in the region, was positioned precisely as a "reliable shield against North Korean missiles."
InoTV
leads the translation of "explanations" Peters:
Yes, we do not knock them (missiles) for a number of reasons. First, it is best to estimate the military potential when the rocket enters the dense atmosphere, that is, it is in the latter before the descent stage. At this stage, rockets often break, and we can estimate how poorly they are designed. In addition, the interception of North Korean missiles, of course, would cost us a lot of money.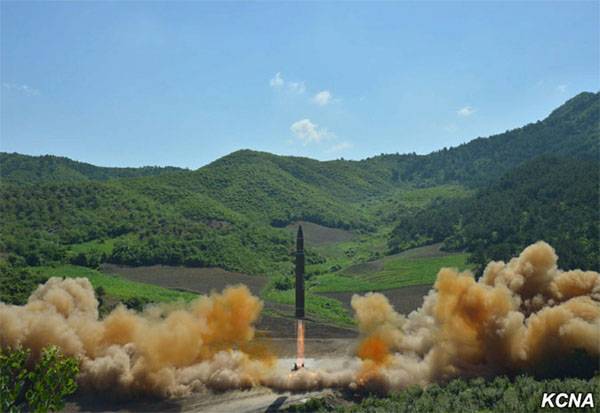 Then Peters unexpectedly switches to the fact that if the American anti-missile miss suddenly misses, then this would be an additional trump card for Kim Jong-un.
Ralph Peters:
In fact, the principle of intercepting a rocket is similar to the principle of "intercepting" a bullet by a bullet. For us, this is as difficult as for NASA to launch a rocket to the moon.
The American military expert summed up, stating that "Washington does not want to inspire Kim and at the same time he does not know whether he can even intercept all the missiles fired from DPRK ranges."