Secretary of State Rex Tillerson approved the development of $ 60 million allocated by the US Congress to combat the "propaganda and campaign for disinformation", as well as the fight against terrorist organizations, reports
RIA News
message from the State Department representative.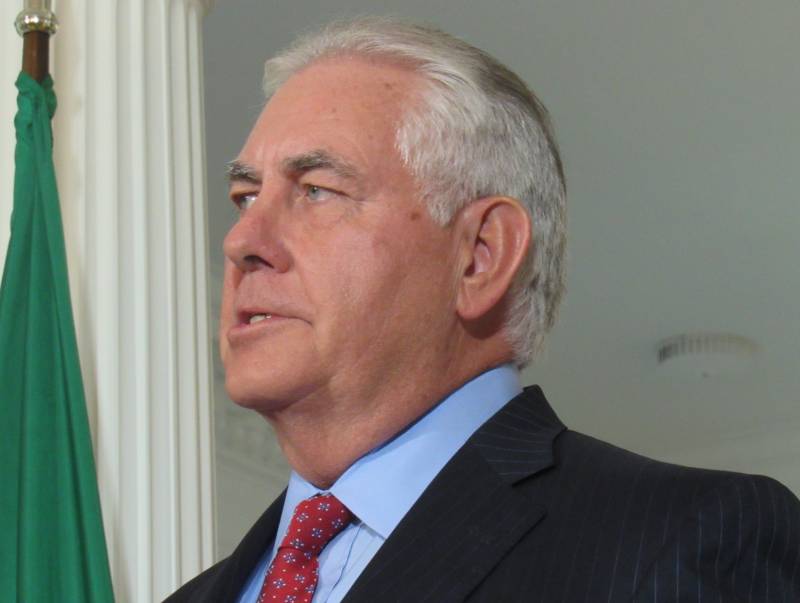 In particular, these funds will be used to counter Russia. Earlier, Politico reported that Tillerson "refuses to spend the allocated funds, since the additional funding for programs against the influence of the Russian Federation in the media sphere may irritate Moscow."
The Global Interaction Center (GEC) leads and coordinates the efforts of the US government both to reduce the influence of foreign terrorist organizations and to counter state propaganda and disinformation that undermine the interests of the US national security,
said the representative of the State Department.
He noted that this decision was made "last week after important consultations in the State Department, the administration, with foreign governments and non-governmental partners (organizations)."
According to the source, "19,8 million dollars will be used to fight the IG (the group is banned in the Russian Federation), this amount has already been included in the budget of the Foreign Ministry." Another $ 40 million for the Global Interaction Center program will be transferred from Pentagon accounts.
He said that the State Department could have requested $ 60 million from the Pentagon for its programs. That is, 20 millions will still be in the account of the Ministry of Defense.
The Foreign Ministry did not explain why Tillerson did not request the full amount from the Pentagon.
"The decision of Secretary of State Tillerson to approve the allocation of 19,8 million US dollars, as well as the requested funds from the Ministry of Defense was made after reviewing and then modifying the GEC programs to match the national security priorities and ensuring that this funding is used as effectively as possible to counter international message terrorist groups and misinformation, sponsored by the state ", told the agency in the State Department.
When asked whether these funds would be directed at countering "Russian propaganda," the State Department responded evasively, noting that the money, in particular, would be used to "counter propaganda sponsored by states."