The French government plans to increase the military budget to 2025% of GDP from 2, directing "unprecedented investments" to re-equip the army and modernize means of containment, said French leader Emmanuelle Macron.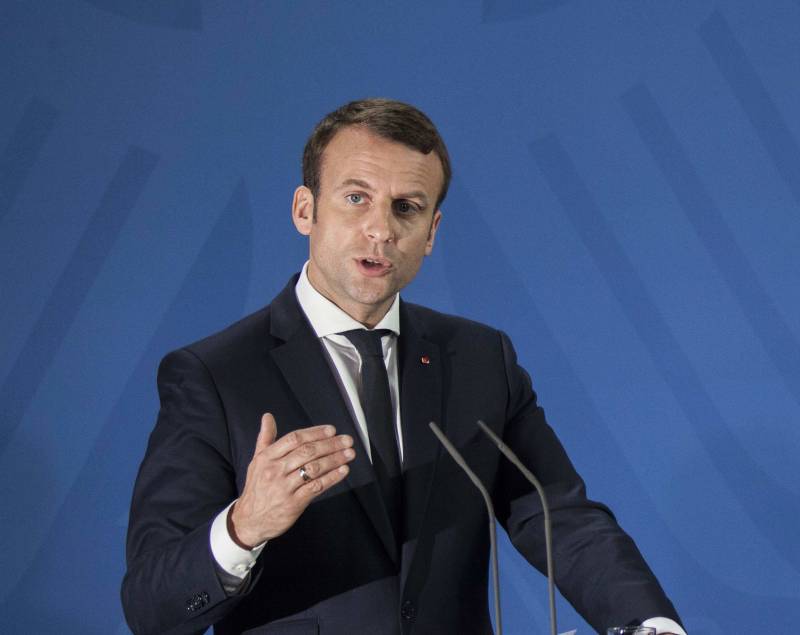 In the coming five years, we expect to spend annually 1,6 billion euros more than at present. (...) This is an unprecedented investment for our military,
quotes the words of the Macron newspaper
Look
.
We must have strong deterrent forces
added president.
The publication reminds that the day before, the US Permanent Representative to NATO, Kay Bailey Hutchison, called for increasing the defense budgets of the member countries of the alliance to 2% of GDP. In 2017, the defense budget of NATO countries will total $ 945,9 billion.
Meanwhile, according to the Stockholm Institute for Peace Studies, in 2016, Russia's defense expenditures amounted to $ 69,2 billion. As Russian President Vladimir Putin noted, last year Russia's defense expenditures reached over 3's, but the next three years the figure will drop to 2,7-2,8% of GDP.