The Western coalition called "empty words" the statements of Moscow and Damascus about the fight against terrorists because of the agreements on their free movement to the east of Syria, reports
RIA News
.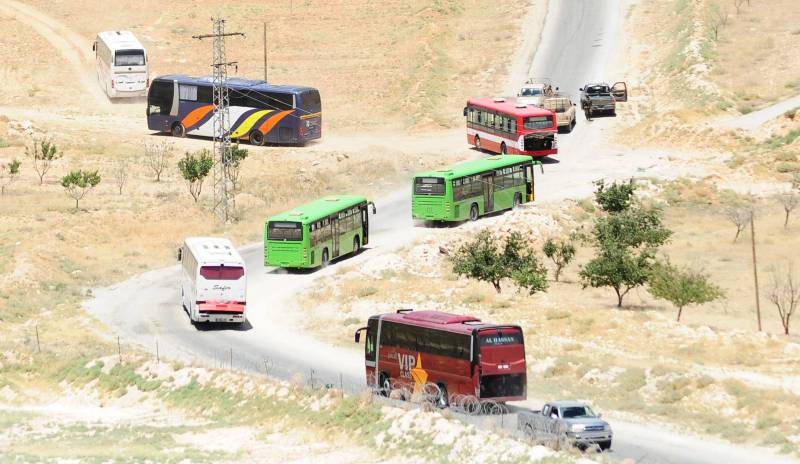 Earlier, the Syrian command approved a deal with the participation of the Lebanese Hezbollah on the withdrawal of the remaining militants of the IG group (banned in the Russian Federation) from the West Kalamoun area on the border with Lebanon.
The coalition was not a party to any agreement between the Lebanese Hezbollah, the Syrian regime and the IG. The words of Russia and the forces supporting the regime about fighting the IS are empty when they conclude deals with terrorists and allow them to transit through the territory under their control,
- said in a statement the Western coalition.
They also noted that they had launched an air strike in order to "prevent the movement of IS militants to the border with Iraq, where the allied coalitions of Iraqi forces operate." As a result, the road was destroyed Hamayma-Abu Kamal. At the same time, the coalition command asserts that "the strikes were not inflicted on the convoy, but on individual vehicles and militants, which were clearly identified as IS".
Earlier, the UAR government once accused the Western coalition of "forcing militants out of Iraq into Syria", and also because it does not fight terrorists in Syria and prevents the country's authorities from doing so.
Recently, the Syrian Foreign Ministry sent a complaint to the UN against coalition attacks on Rakke, which resulted in the death of about 80 civilians.