Deutsche Welle
reports that Ukraine and the Netherlands have agreed to exchange "important data" about the crash of the Malaysian "Boeing" in the Donbas in 2014 year. It does not specify what influenced the exchange of "important data" as much "soon" - more than three years have passed since the catastrophe that claimed nearly three hundred lives ...
The exchange of data between Ukraine and the Netherlands on Ukrainian TV is reported by the Deputy Foreign Minister of Ukraine, Elena Zerkal. At the same time, Zerkal declares that this exchange fits in with the preparation for filing a claim against the Russian Federation.
Deputy Foreign Minister of Ukraine:
The Dutch do not want the work being done to be questioned. We are currently working on signing a memorandum on the exchange of information, since the downed Boeing is part of our claim to Russia regarding the financing of terrorism, namely the supply
weapons
for hitting this aircraft.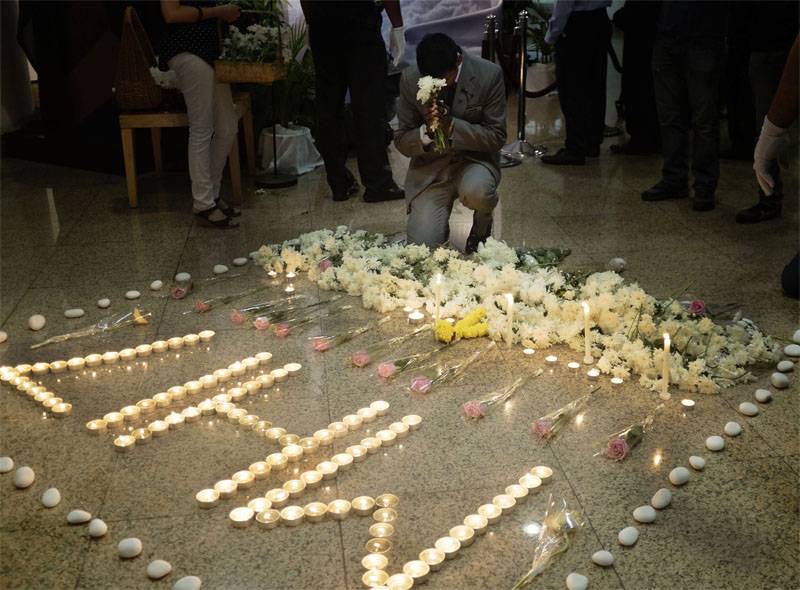 Ms. Zerkal is silent on one important detail: first, the international commission accepted the data from the Russian Federation, and only now Ukraine is going to provide its data. I wonder whether among these Ukrainian data there will be answers to previously posed questions about the actions of the Dnepropetrovsk dispatchers on the fact of carrying out an airplane over the epicenter of the battles, on finding air defense calculations of the Ukrainian armed forces in the strike zone of the aircraft, and why provided information about the interpretation of the negotiations of the Ukrainian dispatchers with the crew of MH17?