Official representative of Ukraine at the European Union Nikolai Tochitsky, as reported by the Ukrainian Information Service
UNIAN
, sent an appeal to the European Commission about the statements made the other day by Jean-Claude Juncker. Recall that Juncker made the following statement:
I heard my friend Poroshenko say: "Ukraine is the European Union, and it is NATO." At the moment, Ukraine is neither one nor the other.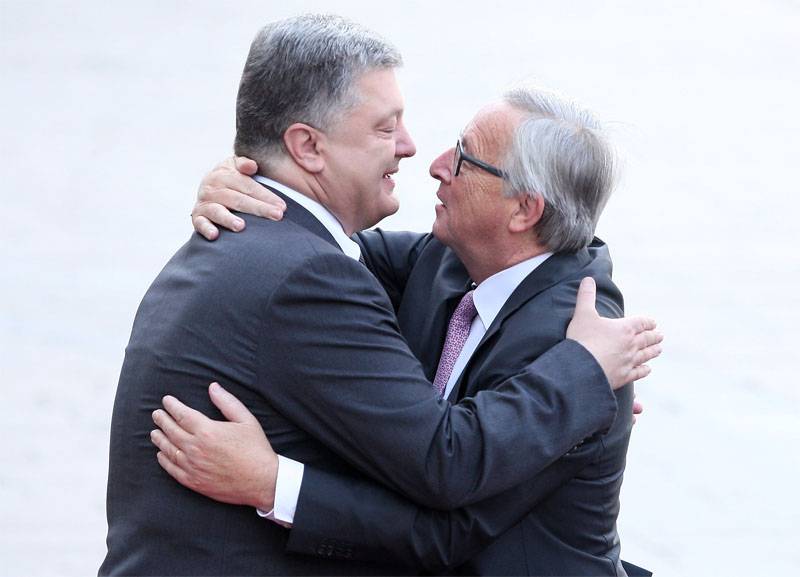 Despite the fact that Juncker voiced the truth, this caused a strange reaction among Ukrainian officials. The same Mr. Tochitsky said that he had asked the EC to provide Kiev with "clarifications regarding Juncker's remarks at a conference of EU ambassadors in Brussels."
Tochitsky:
I reminded the European Commission of the invariability of the chosen strategic course of Ukraine for European and Euro-Atlantic integration.
At the same time, the representative of Ukraine to the EU did not explain, so what exactly was Juncker wrong in saying that Ukraine at the moment is neither part of NATO nor part of the European Union? But Tochitsky added that Juncker's statements "were used by separate structures to discredit Ukraine." Is it possible to discredit what has long since discredited itself?