The South Korean Defense Ministry is charged with developing a plan to repel a full-scale invasion by the DPRK with the subsequent launch of a counteroffensive without the help of US forces, reports
Kommersant
.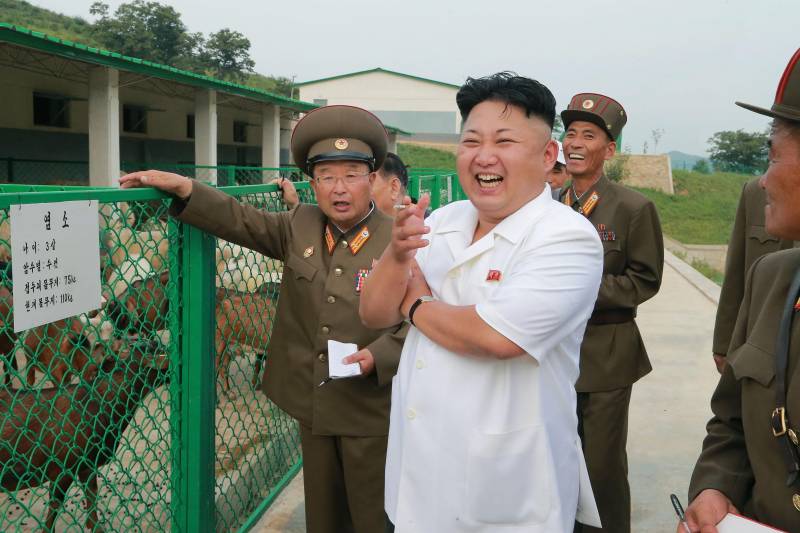 "The new plan, which will be developed by the Ministry of Defense of South Korea, is designed to address the North Korean issue by the hands of the South Koreans themselves. Within its framework, about a thousand targets will be allocated on the territory of the DPRK for strikes with ultra-precise rocket
weapons
and a massive landing of troops in Pyongyang, which, according to the developers, will make it possible to quickly put an end to the country's leadership, "the publication says.
In addition, at the discussion of the plan, representatives of the Ministry of Defense suggested President Moon Jae Inu to think about the development of the country "means for an asymmetric war."
If North Korea focuses on nuclear and rocket weapons, which by their very nature are weapons for asymmetric hostilities, then we must also have the means to wage an asymmetric fight,
quoted by the newspaper Choson Ilbo military representative.
According to Vasily Kashin, senior researcher at the Institute of Far Eastern Studies of the Russian Academy of Sciences, the plan being developed is a logical continuation of the conflict developing on the peninsula.
When North Korea has a proven ability to hit a missile on US territory, the alignment of forces will change dramatically. From now on, the leaders of South Korea will need to constantly weigh whether Washington is really ready to sacrifice Los Angeles to save Seoul. And the answer is not obvious: when there is a question of life and death, all agreements usually fly into the basket,
said kashin.