The US military successfully shot down a medium-range ballistic missile as part of a missile defense test conducted on Wednesday in Hawaii, the newspaper reported
USA Today
with reference to the US Missile Defense Agency, reports
RIA News
.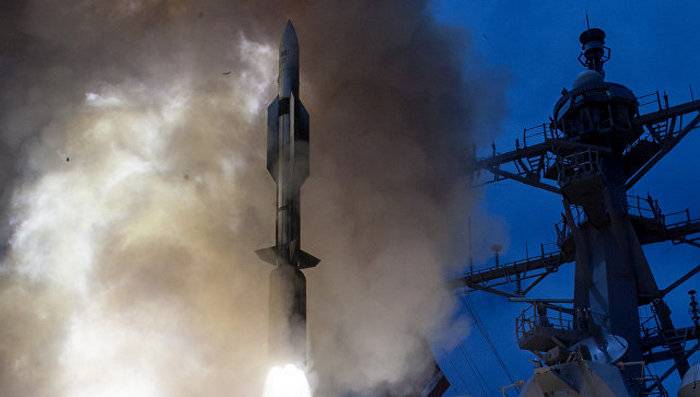 The missile target was launched from a base at Barking Sands in Hawaii. The interception was made by SM-6 anti-aircraft missiles from the destroyer John Paul Jones. This is the second successful test of a ballistic missile interception system using the SM-6.
Now we will continue to develop missile defense technology to outpace emerging threats.
The agency's director, Lieutenant General Greaves himself, said, noting that the test was a "key milestone" in the development of American missile defense.
In late July, Washington conducted a successful test of the THAAD missile defense system in Alaska. In the THAAD missile defense system, the principle of "kinetic transatmospheric interception" is applied: the anti-missile missile system destroys the target with a direct hit, without the use of explosives. One missile can only remove a single target, the parameters of the trajectory of which are known quite accurately. Recall earlier that another American anti-missile SM-3 Block IIA, designed specifically for intercepting ballistic missiles, could not hit the target.