The Korsar lightweight portable missile system developed by Luch Design Bureau (part of the Ukroboronprom) was adopted by the Ukrainian army in accordance with the order of the Ministry of Defense,
сообщает
military blogger Diana Mikhailova.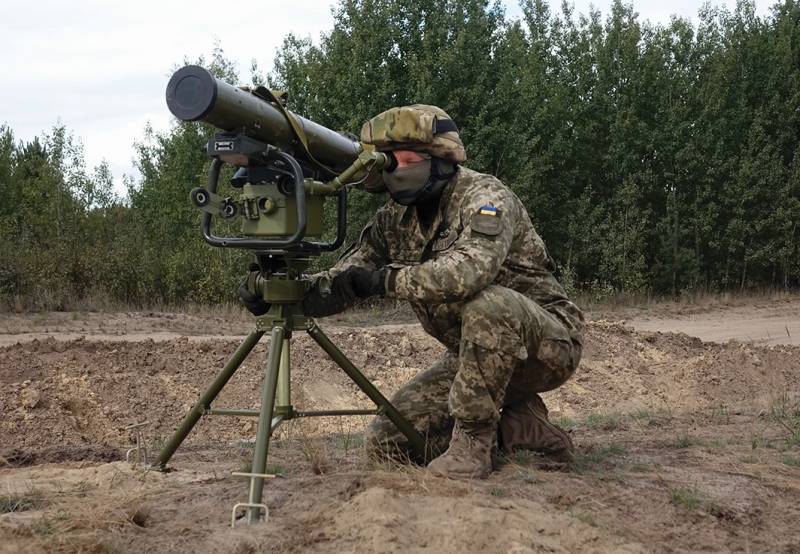 The company has already manufactured and supplied the Ukrainian Armed Forces more than 50 missiles for the Corsair complex together with a number of launchers specified by the customer.
"Corsair" allows you to fire at a distance of 2,5 km (similar range from the American FGM-148 Javelin), and the missile is guided by a laser beam. In this case, the guidance takes place in the low-energy level of radiation in order to conceal the control channel, "the material says.
The author notes that "one of the main features of this complex are the dimensions that allow it to be carried and fired from the shoulder, without the use of additional devices." However, for ease of use of the complex on the prepared positions, it is advisable to use a special machine.
Luch has developed two guided missiles for the Corsair - the PK-3K and the PK-3OF.
It is reported that "RK-3K is equipped with a tandem-shaped cumulative warhead, which is designed to destroy modern armored fixed and moving objects that have combined, spaced or monolithic armor, including dynamic protection, as well as frozen helicopters." The ammunition provides armor penetration beyond the dynamic protection of at least 550 mm.

The PK-3OF missile is equipped with a high-explosive fragmentation warhead with a shock core and is intended to destroy lightly armored objects, field-type facilities (DOT, DOT) and manpower. During the tests, a through-breaking of an armor plate with a thickness of 50 mm was demonstrated.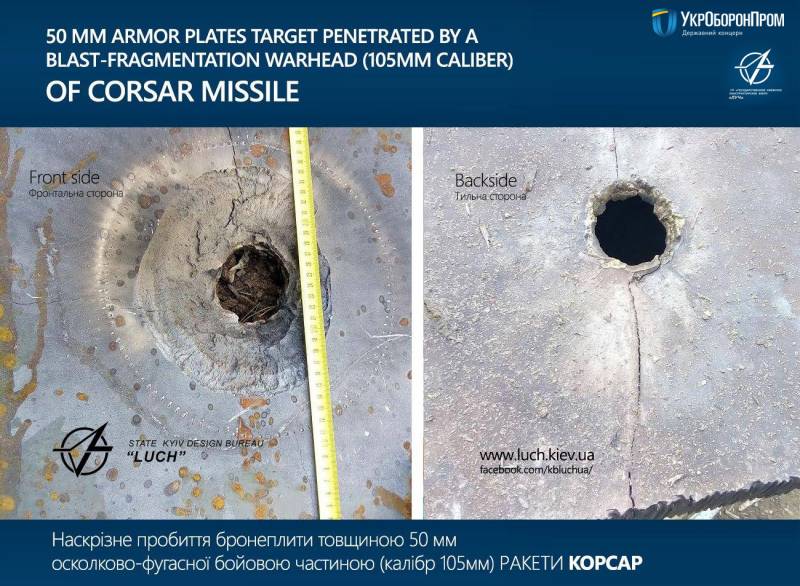 The accuracy of the guidance is the product of "Izumsk instrument-making plant" - a pointing device PN-KU. "Despite its small size and weight in 4 kg, it provides guidance of the missile at a distance of up to 2,5 km within +/- 250 mm. That is, the "Corsair", even at the maximum range of its flight, allows the operator to get into the embrasure of the bunker, "the author notes.