Indian aircraft manufacturer Hindustan Aeronautics Limited has begun mass production of a nationally developed LCH light attack helicopter. To date, the Air Force and the ground forces of India have placed an order for 179 new helicopters, reports
Defense aerospace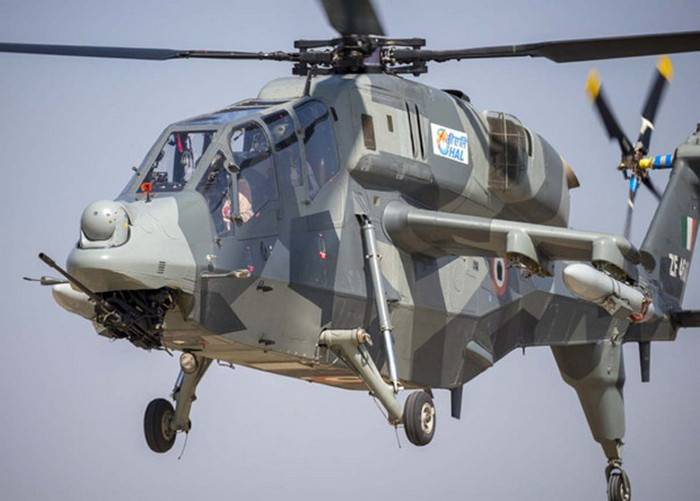 The development of the LCH attack helicopter has been conducted in India since 2006. The machine is designed specifically for use in high altitude conditions. The length of the helicopter is 15,8 meters, and the diameter of the main rotor - 13,3 meters. The maximum take-off weight of the helicopter is 5,8 tons. The LCH is capable of speeding up to 330 kilometers per hour and flying to a distance of 550 kilometers.
Indian helicopter armed with one
aviation
20 mm caliber cannon, and is also equipped with four suspension points for missile launchers and cannon containers. According to the current plans of the Ministry of Defense of India, the initial combat readiness of the LCH (the entry of the first vehicles into the army and their adoption into service) will be announced in 2018.
Today, India has a program of gradual reduction of the country's armed forces against imported weapons and military equipment. As part of this program, several types of military equipment are being developed, including their own aircraft carrier, a multi-purpose helicopter and unmanned aerial vehicles, the website reports.
"N + 1"
.