In the video report RT Arabic from the Lebanese-Syrian border area, an 57-mm anti-aircraft self-propelled unit ZSU-57-2 was noticed, nicknamed "hell thresher", writes
Messenger of Mordovia
.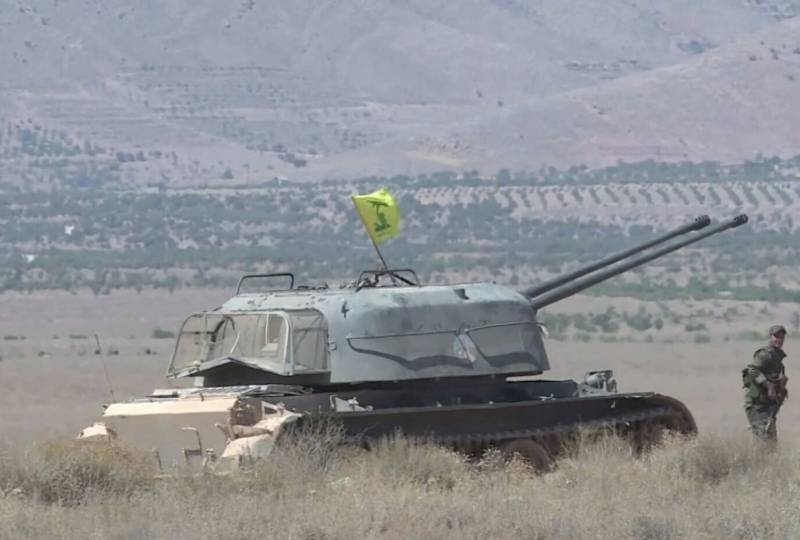 The combat vehicle belongs to the forces fighting against the IG grouping (banned in the Russian Federation).
This artillery mount on a medium chassis
tank
T-54 has proven itself in work on ground targets. "Therefore, it is not surprising that she was attracted as a deterrent at the time of the evacuation of the militants. It is unlikely that any of them at the sight of such a formidable car had thoughts about any provocations, "the author of the material Roman Katkov notes.
Despite the venerable age (the year of adoption - 1950), the self-propelled gun is still in service and, apparently, in excellent shape.
Weight ZSU-57-2 - 28 tons, armed with two 57-mm automatic guns C-68, the rate of which reaches 120 rounds per minute (per barrel). Able to hit ground targets at a distance of 4 km, the calculation - 6 people.
The engine power of the installation is 520 hp, the maximum speed on the highway is 50 km / h, the power reserve is 400 km.