Turkish military fired missiles in residential areas of the Syrian city of Afrin, located in the north of the province of Aleppo, there are victims, reports
RIA News
a message from a Kurdish politician from Afrin Rezan Khedu.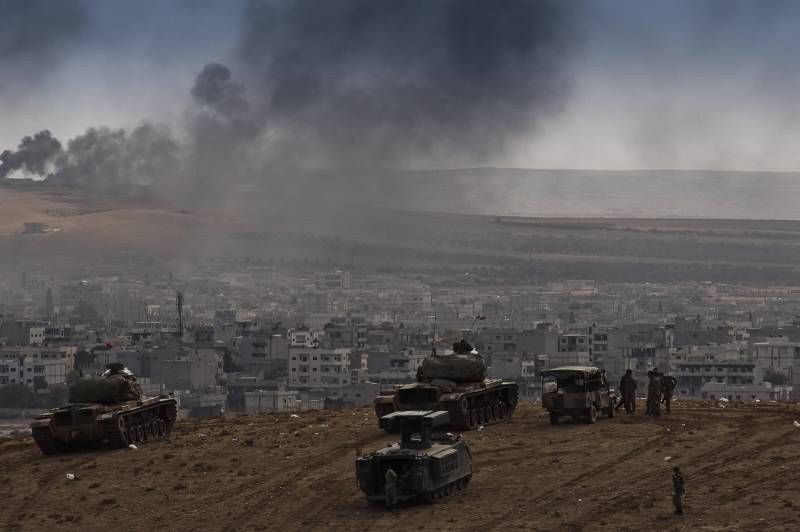 Today, residential areas of the city of Afrin were subjected to rocket fire from Turkey. The houses of civilians were badly damaged, ten people were injured, including a girl of eleven years old,
told Khedu.
According to him, the shelling began at the time of the day when "most people with families were shopping on the eve of the Muslim holiday Kurban Bayram."
Periodic shelling of villages in the suburb of Afrin is currently ongoing,
added politician.
He said that today's shelling is far from the first - residential neighborhoods have been shelled for a year already. However, the current blow was more intense and prolonged, which, according to Khed, is unacceptable "given the presence of tens of thousands of refugees in the city besides the indigenous people."
They (the Turks) want to ruin the established relations and agreements between the Russians and the Kurds with their today's shelling. While the Russians want to be a guarantor of stability, including in the north of Aleppo, attracting their military police,
declared to Khedu.
Recall the city of Afrin in the northwest of the SAR since 2012, is controlled by the Kurdish militia. Ankara considers the Syrian Kurds' self-defense forces a terrorist organization associated with the Kurdistan Workers 'banned in Turkey.