The launch of the newest MiG-35 fighter at the Nizhny Novgorod Sokol plant is scheduled to begin within six months-year, head of the region Valery Shantsev told reporters on Tuesday.
The presentation of the MiG-35 was held in January 2017 year in Lukhovitsy near Moscow. Now the fighter is undergoing state tests.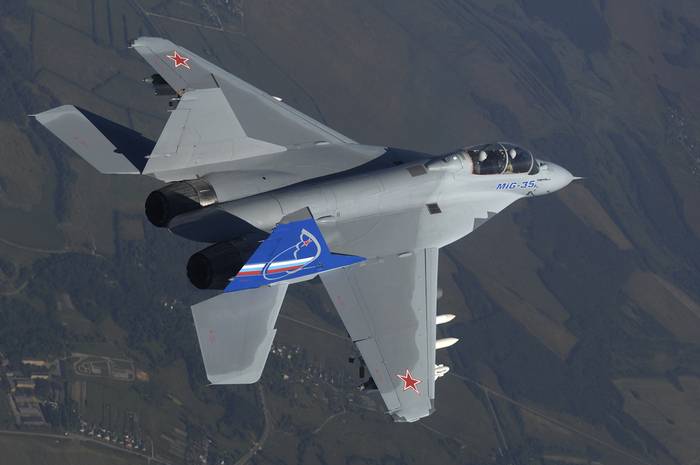 I think somewhere else about half a year
- Said Shantsev, answering the question, when can the launch of a new aircraft.
He also noted that the authorities were disturbed by the loading of the Sokol plant, but now the enterprise is participating in a number of projects.
He will do the modernization of the "Su-31" (light motor sports aircraft - approx.), This is a good program. The second is that it will make approximately 40% of the complete set of the new interregional airliner IL-114, and its perspective is the new MiG, it is about to appear,
- said Shantsev.
Press secretary of the corporation "MiG" Anastasia Kravchenko clarified
RIA News
that the final assembly of the MiG-35 fighter will be held at the factory in Lukhovitsy.
The Nizhny Novgorod aircraft factory Sokol will certainly participate in the cooperation of the MiG-35 fighter, however the final assembly will take place at the plant in Lukhovitsy
- she said.