A prototype engine for a high-speed helicopter with an order can be created in a year,
Interfax-AVN
the message of the general designer of JSC "ODK-Klimov" Alexei Grigoriev.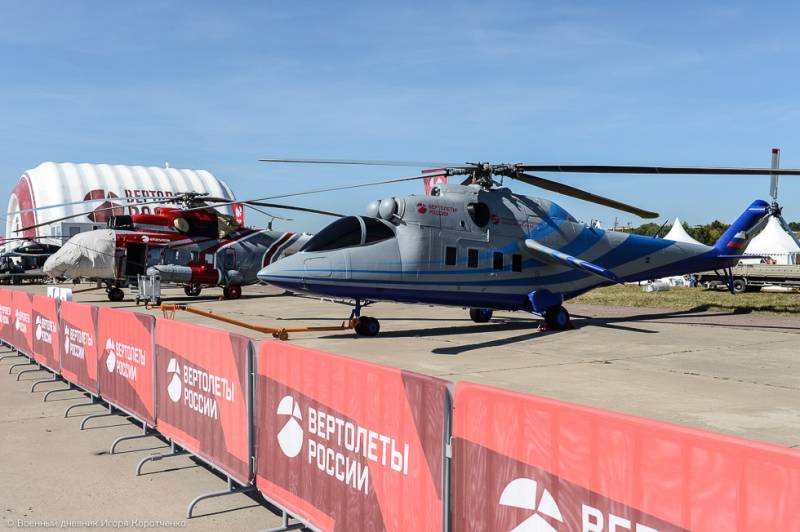 If an order is available, we will be able to provide the first prototype of the VK-2500М engine quite quickly, almost within a year.
said Grigoriev to the agency.
He noted that "the engine will be able to be installed not only on a high-speed helicopter, but also on already existing models of helicopter technology".
However, such an engine can be created only with "adequate funding".
In August, Deputy Defense Minister Yury Borisov announced that a high-speed helicopter should reach speeds of around 400 km / h.
The Ministry of Defense has long set the task for Russian helicopter pilots, for the Russian Helicopters holding company to create a new conceptual platform for a combat army helicopter that will have other speed characteristics so that cruising speed is within 400 km / h,
he said.
Borisov noted that the flying laboratory created by the holding "is already approaching these speeds."
Earlier it was reported that "Russian Helicopters" signed a contract with the military department to form the concept of a high-speed combat helicopter (SBV).