Fighters of the 4 + generation, Su-30SM, flew from the airfield of the Irkutsk aircraft factory to recruit squadrons of the aviation regiment of the Western Military District (ZVO), based in the Kursk region.
During the planned rearmament, the regiment received two super-maneuverable Su-30SM fighters.
Aviation
the equipment will enter the combat structure of the regiment and will defend the air borders.
- reported to "Military Review" in
press-service
Western Military District.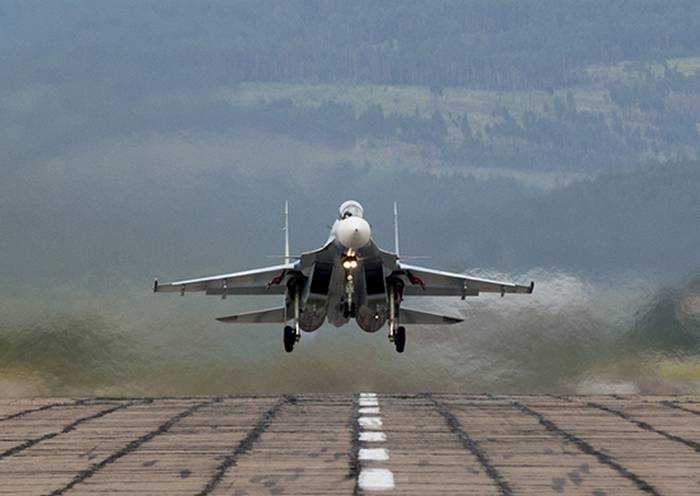 Currently, the pilots have completed retraining on the basis of the Lipetsk Aviation Center VCS and performed the first sorties with the combat use of aviation weapons.
For the training of the squadrons of the aviation squadron, which received the Su-30CM fighter aircraft, training complexes will be created, including several halls with training systems and interactive monitors, recreating the actual conditions of air combat, as well as possible malfunctions for practicing the skills of working with a new type aircraft.
- said in a statement
The aircraft is able to use modern and advanced high-precision weapons of the air-to-air and air-to-surface class. The combat vehicle is designed to gain air supremacy, block enemy airfields at great depth, destroy air, land and sea targets, including at night and in difficult meteorological conditions.