Next year, Russia will be able to offer the newest C-350 Vityaz anti-aircraft systems to foreign customers with the participation of South Korea, according to
News
.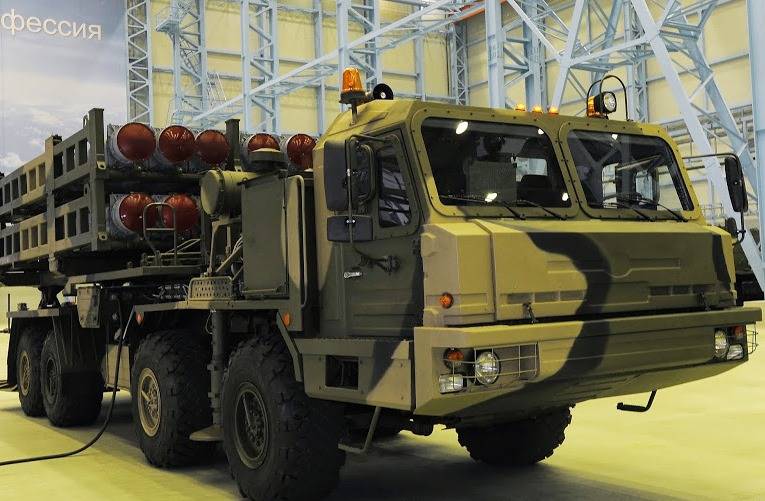 The new systems are smaller and cheaper than the C-400, but they have all the capabilities of the C-300 complexes and at the same time can work in close combat without additional cover with the "Armor" or "Torah", the newspaper writes.
According to Vyacheslav Dzirkaln, deputy director general of Almaz-Antey for foreign economic activity, "the concern intends to complete state tests of this ZRS" by the end of this year. According to him, "now the company's specialists are gathering statistics on combat launches with the interception of real targets in various conditions, in parallel, the tests of three new anti-aircraft guided missiles are nearing the end" created for this complex.
"When creating the C-350, the experience gained during the development of the RM-SAM air defense system for South Korea was used. In particular, Russian specialists gained access to foreign technologies and element base. The Korean complex in its architecture is almost the same as Vityaz and uses the same radar, but the Koreans have their own missiles and launchers, "the newspaper explains.
So that the reserve was not in vain, a domestic system was created, the compactness and versatility of which was quickly appreciated by the Navy. The fleet ordered a shipborne air defense system called "Polyment-Redut", intended for installation on frigates of the far sea zone.
The ground C-350 is designed to solve the tasks of object defense - covering the headquarters, enterprises, administrative centers, etc.
"He is not shooting on the move, but his deployment time is only five minutes. He can use aerodynamic targets, airplanes or cruise missiles, at a distance of 60 km and at altitudes from 10 m to 30 km. Ballistic targets ZRS knocks down to a distance of 30 km and an altitude of 25 km, "the newspaper told the concern. One unit is equipped with 12-th missiles. The division may have up to 8 installations.
C-350E combat crew - three people. The work is carried out fully automatically, and the calculation only prepares the air defense system for work and controls the course of the battle.
Vityaz is a fundamentally new complex, not a modernization of the Soviet system, thanks to which the C-350 even surpasses the Buk-M3. In addition, this system will obviously be cheaper than C-400. All this can attract serious buyers,
said the chief editor of the magazine "Arms Export" Andrei Frolov.
According to him, those countries that are afraid of attacks with the use of UAVs and cruise missiles, but are limited in funds, may want to acquire the new ones.
Buyers will receive a compact complex of medium and short range with missile defense capabilities. This is relevant for states wishing to create a full-fledged anti-missile defense system and to avoid high costs. Buyers can be India, Algeria, Armenia, Vietnam and those countries in the Middle East that do not have money for C-400,
said the expert.