There are reports from the Republic of Kyrgyzstan that in the Chui oblast of the country, special forces detachments liquidated representatives of a terrorist group. As reported by the Kyrgyz media, citing law enforcement agencies, two militants have been neutralized. One (a citizen of Kazakhstan) was previously detained in Bishkek. The report of the State Committee for National Security of the Republic states that the militants were part of an international terrorist organization. Her name is not voiced.
The counter-terrorist operation regime was introduced the night before in the Jayil district of the Chui region. Local residents were warned of the danger. Intelligence agencies issued a call for citizens to ensure that at the time of the operation they did not leave their homes and show vigilance.
According to local media reports, during the special operation, two soldiers of the Alpha special forces unit were wounded. The State Committee for National Security has not confirmed this information yet.
Activation of the terrorist underground in Kyrgyzstan manifests itself against the background of the preparation of the republic for the presidential elections and against the change of the government. On the eve of the new head of the Kyrgyz Cabinet was Sapar Isakov, for which 96 deputies voted (five were against).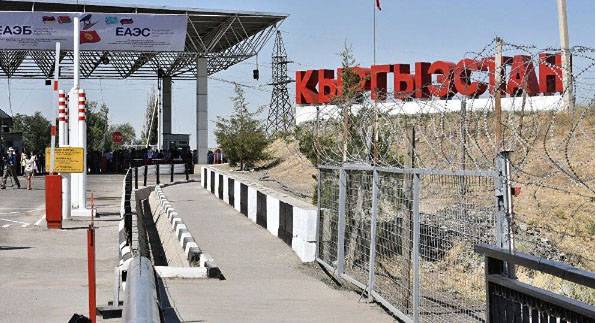 It should be noted that several days ago in Kyrgyzstan, the digital channel of the "irreconcilable" opposition "September" was recognized as extremist and closed by the decision of the judge of the May Day Court of Bishkek. The channel began its 1 broadcast last September in Bishkek and Chui oblast, and then distributed it throughout Kyrgyzstan. The channel's management said it would continue broadcasting "from the underground."