Reports of mass executions of the local Muslim population come from the state of Myanmar. According to reports, at least three thousand citizens of the Islamic faith were killed in just three days in Myanmar. The materials of the Asian media stated that the murder was allegedly committed by the military. It is also reported that representatives of the army in the province of Arakan evicted over the past few days "over 100 thousands of Muslims from their homes."
The Turkish news agency Anadolu reports that the Turkish authorities are calling on the international community to pay attention to the facts of the genodice that take place in Myanmar.
Agency
cites the statement of the Deputy Prime Minister Bekir Bozdag
Turkey is concerned about the increase in violence, killing and injuries of Myanmar residents. The UN and the international community should not remain indifferent to these events, which in many respects resemble genocide.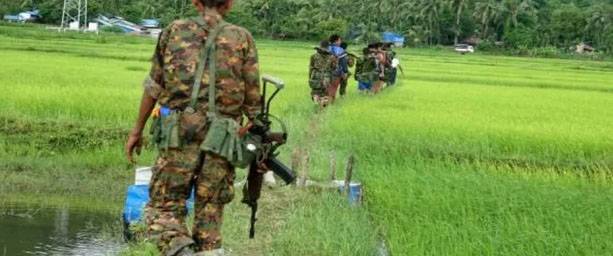 We are talking about the Muslims of Rohingya. These are the people of Southeast Asia. According to the latest UN estimates, at least 770 thousand Rohingya lives in Myanmar. Against the Muslims of Rohingya in Myanmar, persecution has been going on since about the year 2010. The reason is the desire of this people to create their own state (the total number of Rohingya in the region - Myanmar, Bangladesh, Thailand, Pakistan and Malaysia - about 2 million people). The authorities of Myanmar are trying hard methods to extinguish separatist sentiment. So, in the 2012, the purges took place, which led to the fact that about 200 thousands of Rohingya Muslims were forced to leave the country.
UN Secretary-General António Gutterish calls on the authorities of Bangladesh, where most of the refugees from Myanmar have found shelter, to reopen the border to receive the internally displaced.
The authorities of Myanmar, through the official press, report that armed groups operating in areas inhabited by Muslims killed 12 law enforcement officers on the eve, attacking the 24 checkpoint immediately. Statements on the murder of "three thousand Muslims" by Myanmar soldiers refuted the government.