For more than three years, the Ukrainian authorities have called Russia an "aggressor", but, as it turns out, they only now decided to officially give this "characteristic" to our country. On the preparation of the relevant bill, the deputy of the Verkhovna Rada of Ukraine reports Irina Lutsenko on the air of Poroshenko's Fifth Channel. We are talking about the bill, which bears the name "On the reintegration of Donbass."
Attention is drawn to the statement of Ms. Lutsenko that this kind of bill, declaring Russia an "aggressor state", was allegedly discussed with representatives of the countries of the so-called "Norman Four", and allegedly supported the bill in Berlin and Paris. Was it supported by the fact that Russia is an "aggressor"?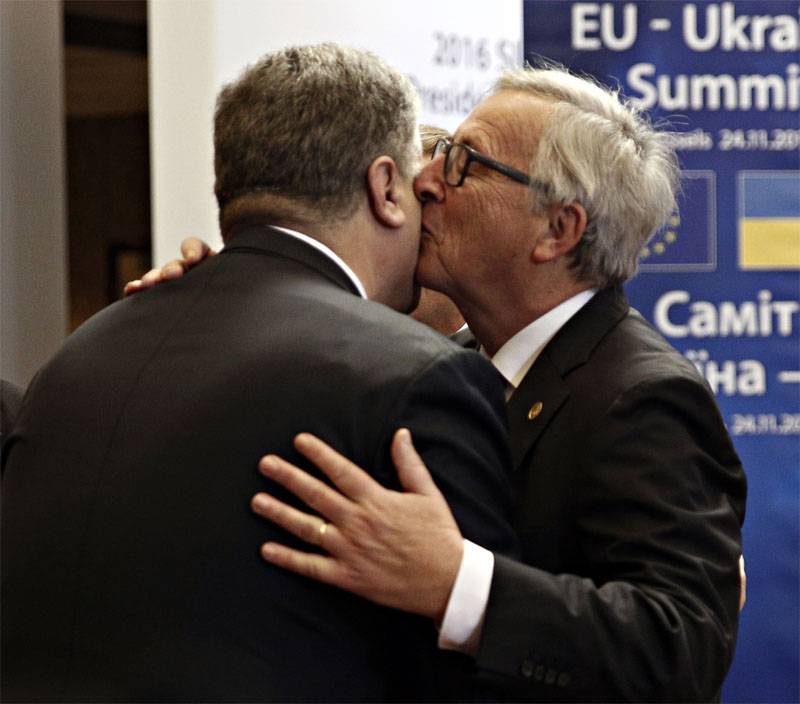 I. Lutsenko on Ukrainian TV:
In the draft law on the reintegration of Donbass there is a direct reference to the 51 th article of the UN Charter regarding self-defense. This means that Ukraine has the right to defend itself. This again: not war but self defense. And this is to ensure that the International Monetary Fund gave us money, this is for investors.
After that, everything falls into place. It all comes down to wanting to get a "freebie." Declaring at every corner that Ukraine is waging war, in Kiev is still officially afraid of this term as fire. After all, the martial law will automatically block the crediting channels of Ukraine, without which the authorities can be swept away. And the bill is not adopted at all in order to declare Russia an "aggressor", but in order to once again draw attention to itself in order to receive loans from foreign "partners".